If you're looking to get into the festive spirit during your next holiday in the USA, then there are plenty of great options. Take a look at these 8 places that are the perfect destination to visit in December!
A laid back beach resort town, Avila Beach is a perfect place to escape the chilly winter weather. With temperatures averaging 18 degrees in December and January, it's a good choice for those looking to enjoy a few days of sun without having to worry about the chill.
Recommended:- The 8 Best Food in Chicago
1.Maui
Maui is one of the most beautiful islands in the world, with a tropical paradise that makes it an ideal spot for a holiday. It's a little less touristy and popular than Oahu, but you can still enjoy plenty of sunshine and warm weather (average temperatures in December are 80degF).
The island also offers beautiful beaches with blue water and amazing views. Baldwin Beach Park is a must-visit for surfers, while Ho'okipa Beach is perfect for swimming and snorkeling with Hawaiian green sea turtles.
You'll find a plethora of things to do on Maui, including whale watching, hiking, and visiting the famous Iao Needle and Pali Ele'ele. The island's scenic west side also features the 4,000-acre Lahaina, which is home to gorgeous gardens, walking paths, and more.
Maui also has some of the best golf courses in the country. The Plantation Course at Kapalua is a favorite among professionals and amateurs alike. Other top golf spots include the Poipu Course at Kaanapali Beach and the Wailea Resort.
2.Leavenworth
The town of Leavenworth is known for its Christmas-lighting ceremonies and sleigh rides, but there is so much more to this Bavarian-style village than meets the eye. This charming town offers a great mix of fun activities, from shopping in authentic German-style stores to hiking through blankets of wildflowers.
There are plenty of opportunities for outdoor adventure, too, in the form of mountain biking or kayaking along Icicle Creek. For more snow sports, head up to Stevens Pass Ski Area for a day of skiing and snowboarding, or organize your own backcountry ski or snowshoe trip.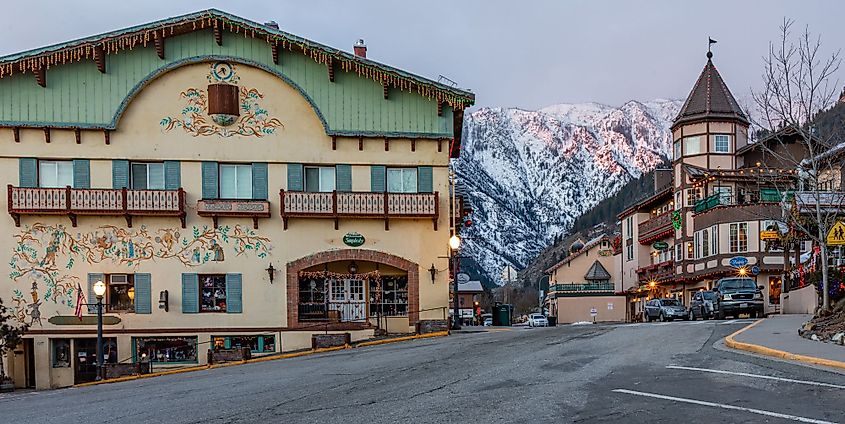 Another must-do activity is a visit to Leavenworth's Reindeer Farm, which is open year-round and is a great place for photos of these cute creatures! Even if you're not visiting in the winter, the farm is still a fun experience and a great spot to enjoy a cup of hot cocoa or a holiday-inspired cookie.
The best part about the town is that it's easy to find something to do no matter what time of year you're visiting. During the spring and summer, a day of hiking or mountain biking is the perfect way to enjoy the beauty of the mountains, while in autumn the trees are covered with vibrant fall colors.
3.Asheville
Asheville is known for its funky, eclectic downtown, hundreds of studios and art galleries, world-class cuisine, craft beer culture and the awe-inspiring Blue Ridge Mountains. It's also a great place for those who love the outdoors, with a temperate climate that makes it easy to get outside year-round.
Asheville's creative residents are always creating something new. Take a walk through the River Arts District to see local artists in their studios and galleries, or check out Biltmore Village for shopping.
If you're into the outdoors, head to Pisgah National Forest for miles of hiking and mountain biking trails. The park is also home to a number of beautiful waterfalls and ponds for viewing wildlife.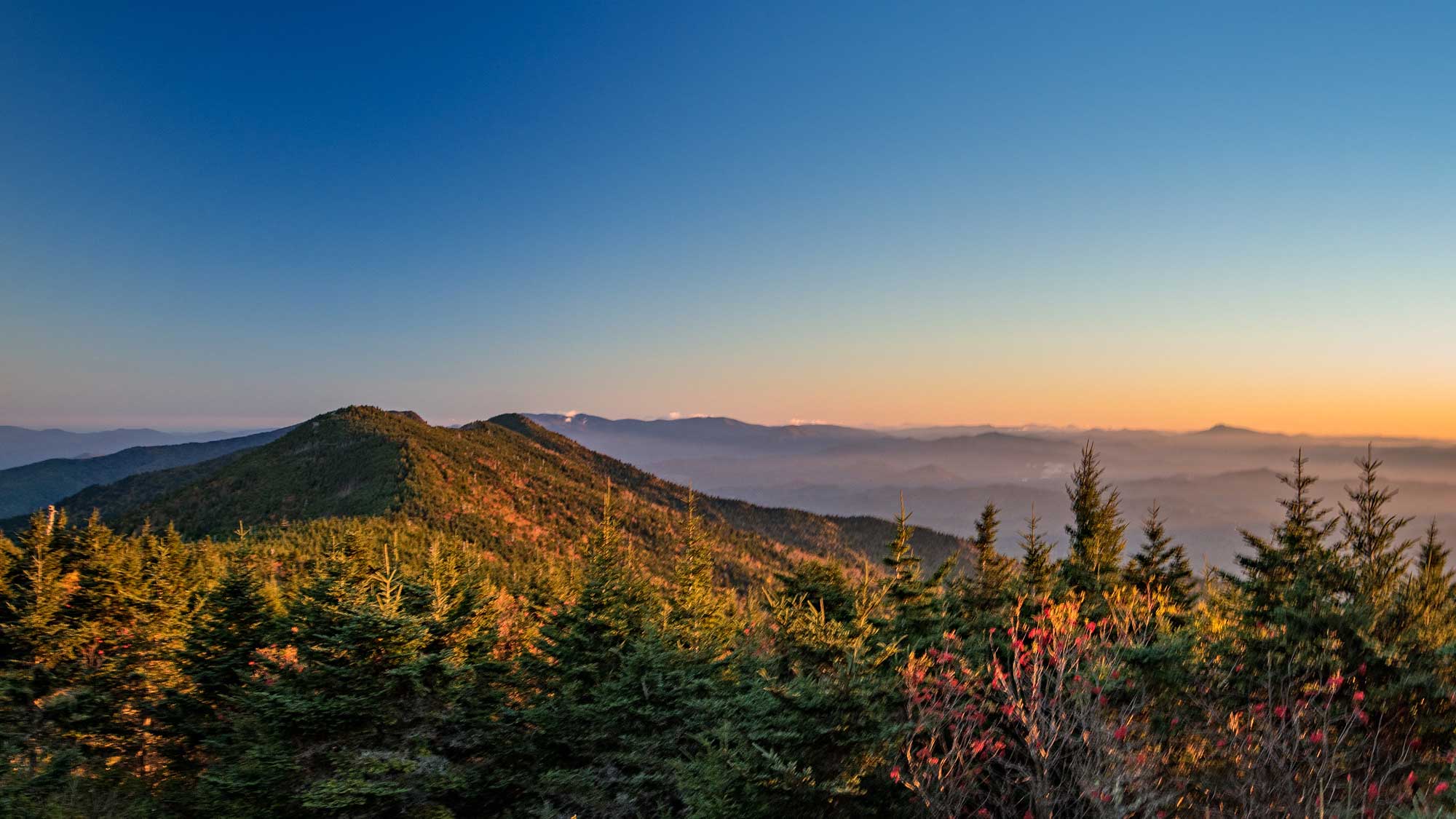 While you're there, try your hand at wine tasting at Pleb Urban Winery, which produces original wines. Another must-visit in Asheville is Little Switzerland Orchard & Winery, which offers small-batch ciders and wines.
If you have kids in tow, they can explore the educational offerings of the Asheville Museum of Science, or spend a day at the Western North Carolina Nature Center. These attractions feature activities and games that connect geology, climate, ecology, and paleontology.
4.Austin
Austin is home to a unique culture, a diverse population, and a wide variety of attractions. From museums and sculpture gardens to music venues and historical homes, Austin is a destination that will keep you entertained all year round.
Founded in 1839, Austin is a bustling capital city with an eclectic mix of cultures. It is known as the Live Music Capital of the World(r) and is a hub for science, technology, and engineering (STEM) companies.
As the fourth-largest city in the state of Texas, Austin is a popular tourist destination with an array of attractions. It is also home to the University of Texas at Austin, which is one of the top universities in the country.
The capital city is also a top-notch place for food lovers, with restaurants serving up classic Texas dishes such as Tex-Mex and BBQ. You can find plenty of places to dine on burgers, tacos, chicken, and fish. You can also get your fill of delicious desserts at local spots like Terry Black's BBQ and Voodoo Donuts.
5.Savannah
Located on the southern coast of Georgia, Savannah is a vibrant city known for its charming old-world charm and bustling culture. With elegant tree-lined streets, grand parks and stunning waterfront views, it's a great place to spend an afternoon or explore local museums and historical landmarks.
In December, Savannah is decorated in a festive manner with plenty of Christmas lights and cheer. The town looks like a Dickens novel comes to life with carolers singing around downtown and dazzling Christmas displays at the historic homes.
One of the best ways to explore Savannah's history is by taking a walking tour. Typical stops on this tour include Forsyth Park, Mercer Williams House Museum and Monterey Square.
Another must-see is Owens-Thomas House, a 19th-century mansion that served as a home for George Welshman Owens and his retinue of enslaved people for more than 100 years. A tour of the house will help you learn about the complicated and often tragic history of Savannah's past, while also providing an excellent opportunity to see fine Regency architecture and period rooms stacked with decorative art.
6.Park City
Whether you're visiting for a day of shopping, or are on a longer ski trip, Park City is an excellent destination to explore in December. The town is full of amazing restaurants, and there's no shortage of luxury accommodation.
Downtown is where you'll find most of the best hotels in Park City, and the area is also home to many of the city's top bars and restaurants. Historic Main Street is a bustling hub of one-of-a-kind boutiques, art galleries and retail stores.
This is a great place to pick up some gifts for the family, or even just treat yourself to a few new outfits. There are some fantastic stores here, including Kate Spade and Lululemon.
You'll also find a number of restaurants with stunning views of the mountain. Kristi's Coffee Cafe is a popular spot to enjoy a cup of coffee in the morning, while Summit House offers breathtaking views and an exceptional bowl of bison chili for lunch.
7.Death Valley National Park
A land of extremes brimming with otherworldly landscapes, incredible geologic history, and one-of-a-kind wildlife, Death Valley National Park is a must for any traveler. From plunging sand dunes to water-sculpted canyons, volcanic craters to jaw-dropping peaks rising 11,000 feet above the valley floor, this is the place for an adventure that will leave you breathless.
December is an ideal time to visit Death Valley because it is the single quietest month of the year and the weather is much cooler and stormier than in the summer. In addition, hotels are less expensive and there is far more availability in the winter months.
If you're planning on visiting in the winter, keep in mind that services are limited and there are no stores in the parks themselves, so pack a large backpack and bring your own food. The best food is to be had at restaurants in the towns outside of the park, especially Stovepipe Wells and Panamint Springs.
8.Aspen
Aspen is a mountain town known for its world-class skiing. But it's also a community with a unique cultural ethos. "The Aspen Idea," as it is known, focuses on the mind, body and spirit.
Whether you're here in the winter or summer, there are plenty of activities for you to take advantage of. For example, the winter X Games are held here every January, where world-class skiers compete in extreme action sports.
There's also a host of outdoor activities you can enjoy, such as hiking, biking, rafting, fishing and golf. You can even hire a guide to show you around the local area.
Another great thing to do in Aspen is to visit the Aspen Art Museum. It puts on rotating contemporary art exhibitions and features work by international artists.
There are also many boutiques and high-end designer stores in the downtown area. It's also home to the Aspen Saturday Market, where you can buy locally sourced produce and crafts.