There's no question that travel insurance is one of the best things you can buy when traveling abroad. It helps protect you from a variety of different scenarios, such as lost luggage, ruined travel plans, and medical emergencies.
It's important to read the fine print, though, as policies often have limits. Fortunately, InsureMyTrip makes it easy to compare travel insurance options.
Recommended:- The 8 Best Honeymoon Destinations in USA
1.Nationwide
Nationwide travel insurance provides protection for your vacation or business trip. It offers single-trip and annual plans, as well as add-ons. It also covers trip cancellation, lost and delayed luggage, medical emergencies, and more.
The company also offers cruise plans, including its Universal Cruise plan, which is a good option for people taking shorter cruises. This plan includes coverage for trip cancellation, interruption, and emergency medical evacuation, plus an itinerary change inconvenience benefit in most states.
For higher levels of protection, you can choose the Choice Cruise plan, which provides up to $500,000 in emergency medical evacuation coverage. It also includes coverage for port of call itinerary changes made by the cruise line before your trip.
You can also get a single-trip plan, which covers trip cancellation up to $10,000 and medical coverage of $75,000 in the event of Covid-19 sickness. The company also has a free look period, which allows you to review your policy before you commit to it.
2.Travelex
Travelex travel insurance is one of the best ways to protect your trip. It offers coverage for canceled trips, medical emergencies and more, at competitive prices.
Buying a travel insurance plan as early as possible is important for getting the right level of protection at the best price. If you can get a free trial before your trip, that's even better.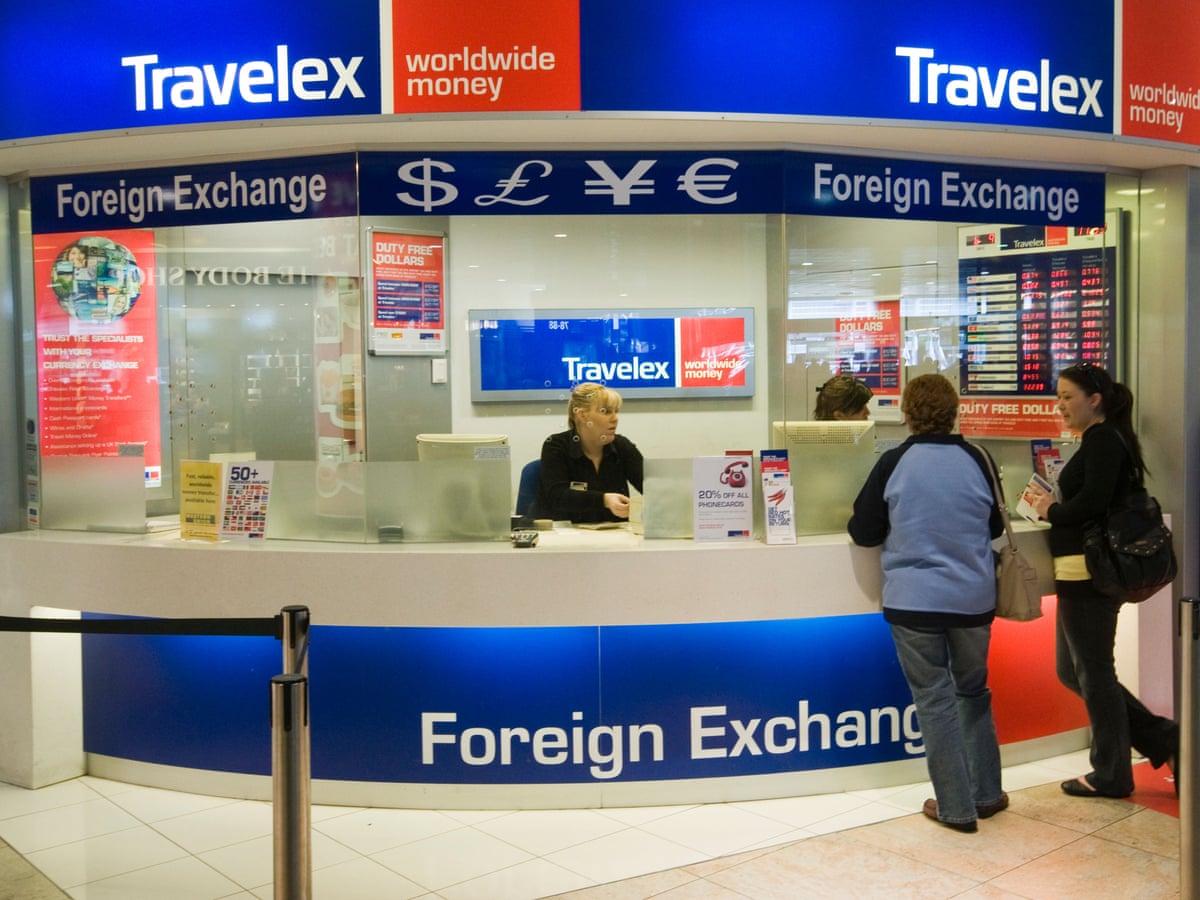 If you're not happy with the policy within 15 days, you can cancel it and get a refund. They even have an upgrade on the Travel Select plan called "Cancel For Any Reason" that's perfect for people who might be questioning their trip.
Travelex also offers a variety of plans that cater to different travel types and budgets. For instance, it has plans for senior travelers, families, students and volunteer groups. They even have a special plan for people who have pre-existing conditions.
3.Allianz
Allianz is one of the biggest travel insurance providers worldwide, and they have a few distinct plans to suit different needs. They also have an annual plan that covers all your trips for the year.
Allianz offers a number of benefits including trip cancellation and interruption, emergency medical expenses, baggage protection and rental car damage. They also have a 24-hour multilingual assistance hotline, a free TravelSmart app and mobile claims filing.
They have three tiers of coverage: Basic, Prime and Premier. The Basic plan is the most affordable option and includes trip cancellation and interruption, baggage protection and some medical coverage.
The Prime tier adds somewhat expanded Basic benefits and free coverage of children under 17 while the Premier protects you from more unforeseen events such as missed flight, lost luggage and hotel cancellation. It also provides additional post-departure coverage such as bag delay, change fees and concierge services.
Allianz offers a range of different plans, ranging from those that cover one trip to the AllTrips Executive plan that is designed for frequent business travelers. Its annual plans offer year-round coverage and include medical and lost baggage protection for all your travels.
4.AIG Travel Guard
If you're looking for travel insurance that will protect you against almost everything that could go wrong on your trip, AIG Travel Guard is the company to go with. This travel insurance is offered by AIG, one of the world's largest insurance companies with a century of experience.
AIG offers a variety of options, from the Essential plan designed with budget travelers in mind to the high-end Deluxe option. All of these policies offer coverage for trip cancellation and interruption, medical expenses, emergency evacuation, and baggage delay.
They also provide a wide range of optional bundles to suit your needs. Some of them are very popular, like a luggage bundle that pays for items lost in your bag, and a medical bundle with higher limits.
AIG also provides emergency assistance throughout the world, including a hotline that connects travelers with experienced travel experts who can help them find a replacement flight, locate lost bags, and locate a doctor in an unfamiliar city. AIG also provides protection for pets, including a daily boarding benefit and reimbursement for veterinary care.
5.HTH Travel Insurance
HTH Travel Insurance is a US-based company that provides travel insurance to individuals and groups. Its products include travel protection plans, which cover a variety of travel issues, such as trip cancellation and emergency medical expenses.
The company also offers insurance for high-risk activities, such as skiing and SCUBA diving. Its policies are available in both single- and multi-trip plans.
Their most popular plan, the Explorer Plan, costs around $200 for a 30-year-old traveling solo to Thailand. Its benefits include coverage for trip cancellation, emergency medical expenses and lost or stolen baggage.
They also offer a collision damage waiver, which covers your rental car if it is damaged due to theft, vandalism or windstorms. The company also offers a "cancel for any reason" upgrade that can pay 75% of your non-refundable trip payments.
Their travel medical plans have a good reputation for providing high-quality care to travelers, and their packages are ideal for seniors. They are also known for their Direct Billing program, which pays travelers medical bills directly up front, as long as they visit one of their network physicians.
6.TravelInsurance.com
Travel insurance can save you a lot of money if you have to cancel or interrupt your trip. It can also reimburse you for medical expenses if you get sick or injured while traveling.
Most travel policies are sold as single-trip plans, but annual plans are popular for frequent travelers. They typically offer higher limits and cover a number of trips each year.

Some travel companies offer a so-called "Cancel for Any Reason" (CFAR) policy, which will refund a portion of your pre-paid travel expenses in the event that you need to cancel your trip due to a covered reason, such as illness or fear of travel. However, this coverage is often more expensive than a basic policy and must be purchased within 14 to 21 days of the first trip booking.
Another option is to shop around and look for an insurer that offers higher limits, additional coverage, and specialty policies for adventure sports. For example, TravelSafe has a policy that covers missed connections and delayed flights, and it also offers reimbursement for lost golf rounds if a traveler is unable to play at least nine holes of golf due to weather.
7.Seven Corners
Since 1993, Seven Corners has specialized in keeping travelers safe from a medical perspective. They provide high-value travel insurance plans that protect travelers from costly emergency medical expenses overseas.
They offer a variety of plan options for individuals, families, and groups to meet their unique needs. They have a wide array of single and annual trip protection plans, and they also offer student-specific options and travel medical insurance.
Their top-rated RoundTrip Elite plan provides up to $30,000 of reimbursement for cancelled or delayed travel, as well as $1,500 in cruise delay costs and $250,000 in medical expenses. They also offer additional benefits such as lost, damaged or stolen baggage coverage and coverage for non-refundable hotel and airline fees.
The Wander Frequent Traveler plan is another option for frequent travelers. It is an annual policy that covers 364 days of travel and can be customized to suit individual needs.
The company also offers travel insurance for immigrants who aren't US citizens and student travel insurance. They offer a Love It guarantee that allows you to cancel your policy within a specified window of time if you're not satisfied with the service.
8.Generali Global Assistance
Travel insurance is an investment that can help protect your vacation from unforeseen events. The best travel plans protect against trip cancellation, emergency medical expenses and lost luggage.
Generali Global Assistance (formerly CSA Travel Protection) offers several tiered travel insurance plans with coverage for a range of vacation activities and needs. It also provides attractive optional services such as identity theft resolution and concierge service.
The Standard plan, the company's budget option, is a good choice for travelers looking for basic trip insurance with adequate limits and coverages. This plan includes trip cancellation, trip delay and emergency medical and dental coverage.
Another plus is its COVID-19 coverage, which pays for trip cancellation and interruption, travel delay, medical and dental, and emergency assistance and transportation if you or any traveling companion test positive for the communicable disease COVID-19. The policy also covers travel extensions, quarantining and isolation.
The Preferred and Premium plans offer additional coverages, including sports equipment coverage for golf or skiing trips, and rental car damage coverage. The Premium plan also features the option to purchase Cancel for Any Reason, which reimburses a percentage of pre-paid trip costs when you cancel a trip.