The city that never sleeps is a true foodie's dream. Whether you're into classic Italian or Vietnamese dishes, New York has something for everyone.
For pizza fans, 57-year-old Rubirosa has delivered the best pies in NYC for years. Their paper-thin crust, fresh mozzarella, and insanely good vodka sauce combine for one of the best pizzas in town.
Recommended:- The 8 Best Travel Insurance Company in USA
1.Pizza
Pizza is the quintessential American dish, and New York City is home to countless pizzerias. Some of the most popular restaurants have multiple locations while others have been serving their customers for decades in their original location.
In addition to square slices of pizza, New York has a number of other types of pizza available for those looking for something different. One is bar pizza, which typically has a thin, crisp crust and is most often cooked in gas ovens in the back kitchens of bars.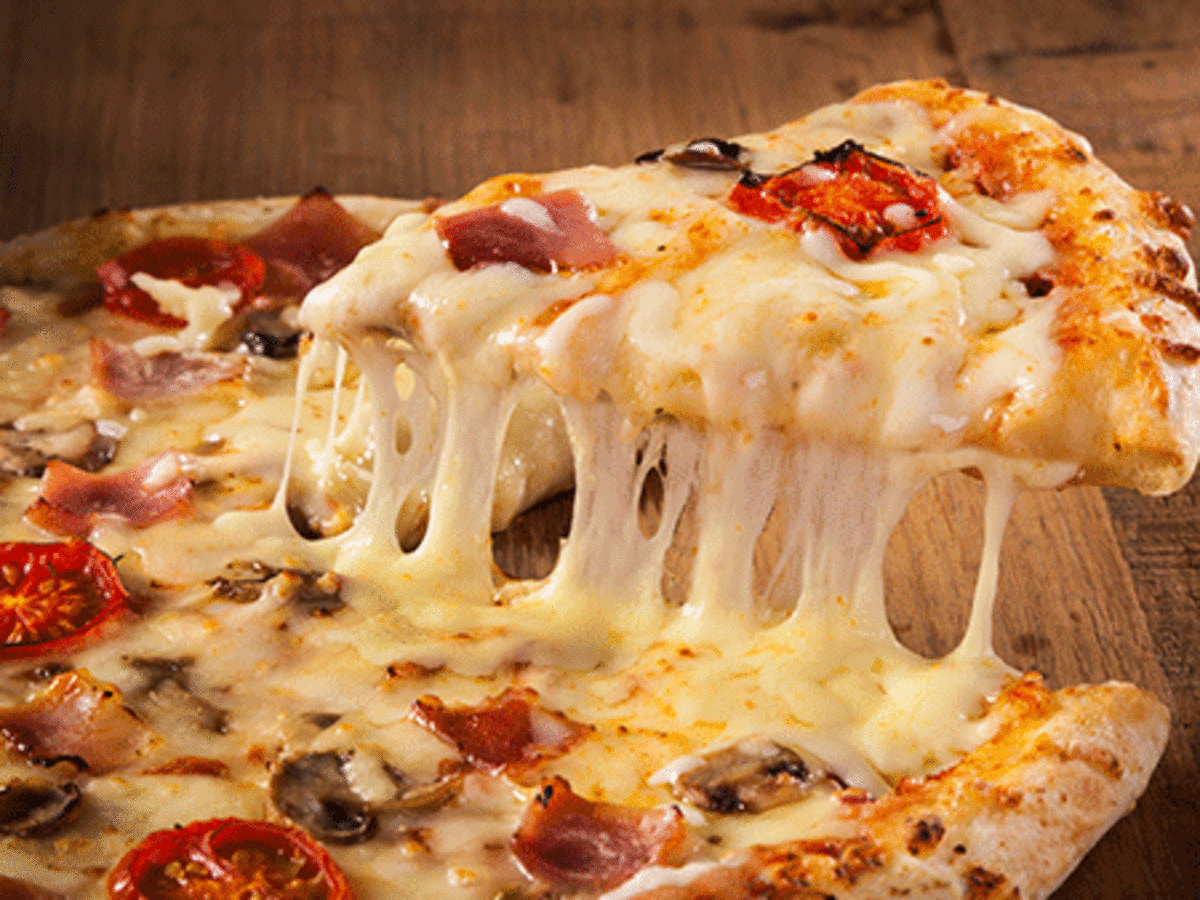 The second type of pizza is artisanal, which can include everything from sourdough to pizzas that use high-quality, indigenous ingredients. Many of NYC's most storied pizzerias specialize in this kind of pizza, such as L & B Spumoni Gardens and Rizzo's.
Another unique type of pizza is the clam pizza, which has become increasingly popular in New York City. The low-key but hip spot Pasquale Jones is the best place in town to get this specialty.
2.Bagel
There is no doubt that New Yorkers love to squabble over one question: What's the best bagel in NYC? This is a difficult question to answer, because it's hard to pin down exactly what makes a bagels crisp and chewy.
The first bagels originated in Poland but soon became associated with Jewish culture and tradition. This is similar to other Eastern European foods like blintzes, latkes, and pastrami that came to be primarily associated with Jews in the US.
In the early 1900s, Eastern European immigrants began baking large batches of bagel dough in order to sell them at grocery stores. In this way, bagels became widely distributed across America.
In NYC, there are a few iconic places where you can find the best bagels in town. These include Absolute Bagels, Murray's Bagels, Hudson Bagels, and Ess-A-Bagel. They all have great crust and dense, chewy interiors that are unlike the stale bagels you're likely to get at a grocery store.
3.Cheesecake
New York is well known for its bagels and pizza, but it also has a dessert that can't be beat: cheesecake. The thick, creamy filling is typically made with cream cheese, but it can also be flavored in many different ways.
In North America, cheesecake usually has a crispy crust made from graham cracker or cookie crumbs. The filling may be sweetened with sugar or flavored with vanilla, spices, lemon, chocolate, pumpkin, and other ingredients.
It's often topped with fruit sauces, nuts, whipped cream, cookies, chocolate syrup, and other things. Some varieties are sour, while others are salty.
The first modern New York cheesecake was created in 1929 by German immigrant Arnold Reuben, owner of the Turf restaurant at 49th Street and Broadway. It was then offered at his other Midtown deli, Reuben's. It was later picked up by mobster-hangout Lindy's, which is famous for its cheesecakes (they appeared in Guys and Dolls).
4.General Tso's Chicken
General Tso's Chicken is a Chinese takeout staple that has become one of the most popular dishes in the world. It combines crispy fried bites with a glossy, sweet and tangy sauce.
It is often served with broccoli and can be found in many Chinese restaurants throughout the U.S. It is also a popular dish in Australia.
This recipe is easy to make and requires only pantry staple ingredients. It takes about 25 minutes to prepare and can be eaten for dinner, lunch or even leftovers!
The sauce is made from a combination of soy sauce, sugar, rice wine vinegar, cornstarch and dried red chili peppers. It is then mixed with battered chicken and served with broccoli.
It was created by chef Peng Chang-kuei in 1973, when he relocated from Taiwan to New York City. His restaurant, Peng's, focused on Hunan style cuisine. He later changed the dish and the name to General Tso's Chicken in order to share it with his new American diners.
5.Egg Cream
A tried-and-true classic for New Yorkers, egg cream is a chocolate soda that features Fox's U-Bet Chocolate Flavored Syrup, seltzer water and a splash of milk. It's a fun treat for kids and a nostalgic trip down memory lane for adults.
To make an egg cream, fill a tall glass a little less than a quarter of the way with ice cold whole milk. Top that with seltzer water to within an inch of the top.
Then, pour in the syrup to taste. You can use a syrup like Fox's U-Bet or a more natural one made from cocoa and sugar.
A good egg cream is the perfect balance of sweetness, richness and effervescence, all in one glass. The key is to use a syrup that isn't too sweet, which can result in a cloyingly syrupy drink. It's also important to use real seltzer water, not the barely-bubbled stuff that comes in a plastic bottle. The bubbles in seltzer create the signature foamy layer that makes egg cream so iconic.
6.Pastrami and Corned Beef
While both pastrami and corned beef are classic deli foods, they are prepared in different ways that can influence their nutritional values. For example, pastrami is smoked before it's cooked, while corned beef is boiled or steamed.
In addition, both meats are brined before cooking, a tradition that pre-Industrial Europeans used to preserve their food. But whereas corned beef was originally made from brisket, pastrami typically comes from the cow's navel area.
And although it's made from the same cuts of meat, corned beef is sliced thinner than pastrami. This can make a difference in both flavor and nutritional value.
To make pastrami, a fatty part of the cow's neck is cured with salt, sugar, garlic, and spices before being smoked. This process gives pastrami a charred appearance, and a more distinctive taste, Serious Eats reports.
7.Street Meat
Street meat has made inroads against hot dogs and a slice of pizza as NYC's favorite on-the-go lunchtime food. Halal vendors can be found throughout the city's financial and fashion districts, manned by immigrants from Egypt, Morocco and Afghanistan who offer combinations of lamb, chicken and rice on platters with pita bread.
New York has a reputation for having some of the best food in North America, and no trip to this famous city would be complete without a visit to one or more of its top-rated restaurants. From upscale Asian eateries to classic fast food spots, here are some of the best restaurants in NYC for every taste and budget.
The Cronut is another must-try New York specialty, a croissant-doughnut hybrid invented in 2013 by French pastry chef Dominique Ansel. The flaky, layered dough comes filled with cream and attracts long lines. There are several places to get the Cronut, including a shop in Soho and one in Brooklyn. Other favorites include Shake Shack and Burger Joint. If you're looking for a more casual meal, try Russ & Daughters for a great bagel and lox experience.
8.Chopped Cheese
Chopped cheese is a classic New Yorker sandwich that's stacked with ground beef, onions and melted American cheese on a hero roll. You can find them in bodegas all around the city and they're a great grab-and-go option.
Though the exact origins of chopped cheese are up for debate, most agree that it's a bodega staple that has spread nationwide. You'll see it adorning menus from tiny Tannersville, NY to Tokyo, Japan, and its popularity has led to a slew of celebrity chefs and YouTube content creators sharing it with their audiences.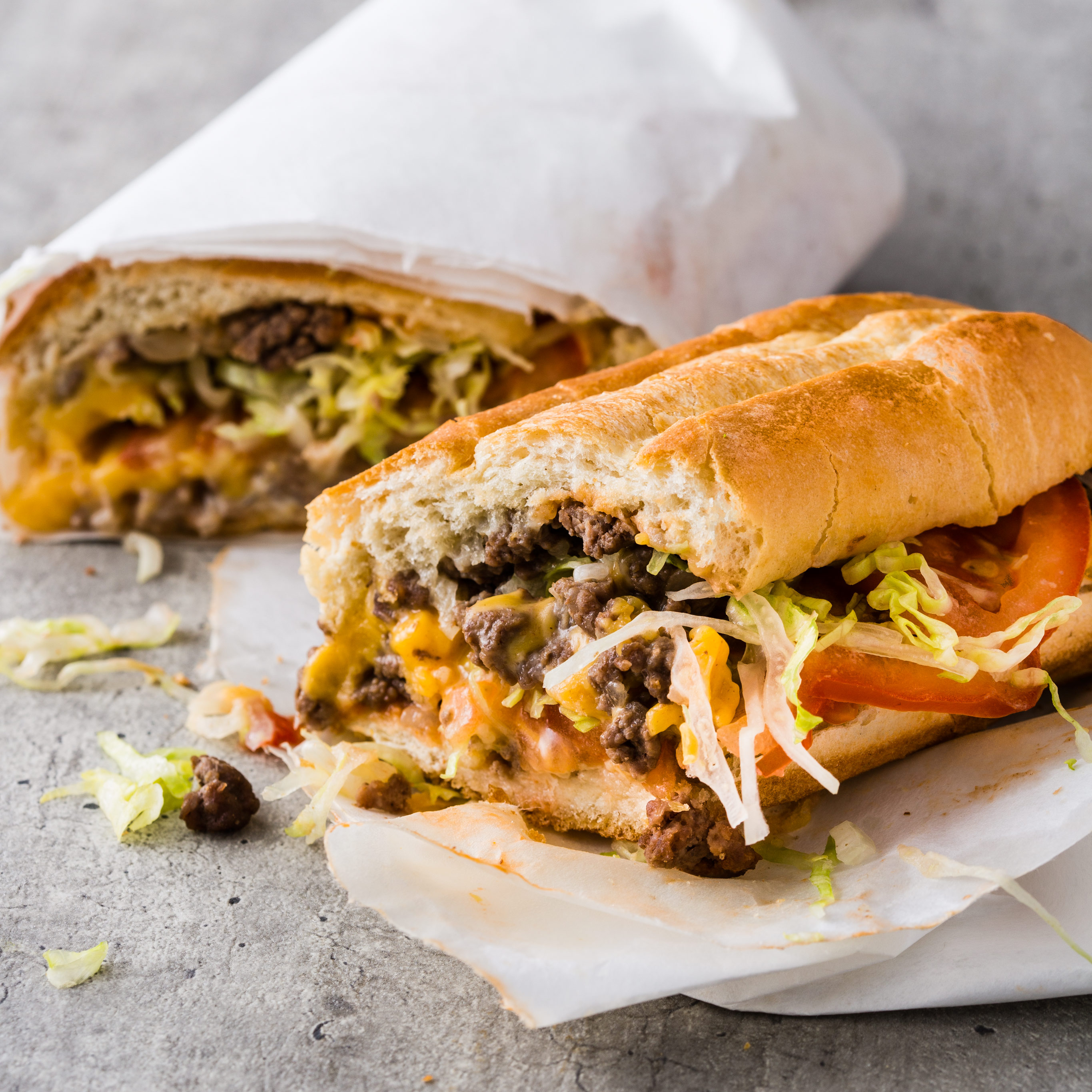 While the original chopped cheese originated in East Harlem (formerly Blue Sky Deli), it's now served at just about every bodega across the city. Salah Alhubaishi, a Yemeni-born bodega manager who has worked at Hajji's in Harlem for over 30 years, believes that the sandwich was inspired by an Arabic specialty known as dagha yamneeya, a dish that consists of grilled meat and vegetables on Yemeni bread.
In fact, it's not uncommon for a bodega to sell dagha yamneeya and halal chicken on the same menu. That's why it's important to visit a deli near you to experience this bodega classic for yourself.