A smorgasbord of top-notch eats awaits you in Austin, from food trucks to fine dining restaurants. Whether you're looking for a quick bite, a big meal or a fun night out with friends, these 8 spots are the perfect places to start your quest.
Mexican food is a staple in Austin and there's no shortage of top-notch spots to eat it. Fonda San Miguel is one of the best places for authentic Mexican food in town.
Recommended:- The 8 Best Foods in the World
1.Uchi
Uchi is one of Austin's most celebrated sushi restaurants. Located in a refurbished bungalow, it has thrilled locals and visitors since 2003 with James Beard Award-winning chef Tyson Cole's non-traditional take on Japanese cuisine.
Uchi's large menu features inventive Japanese small plates and uncommon sushi offerings. Try daily nigiri specials, crudos, romaine salad, shrimp tempura and desserts.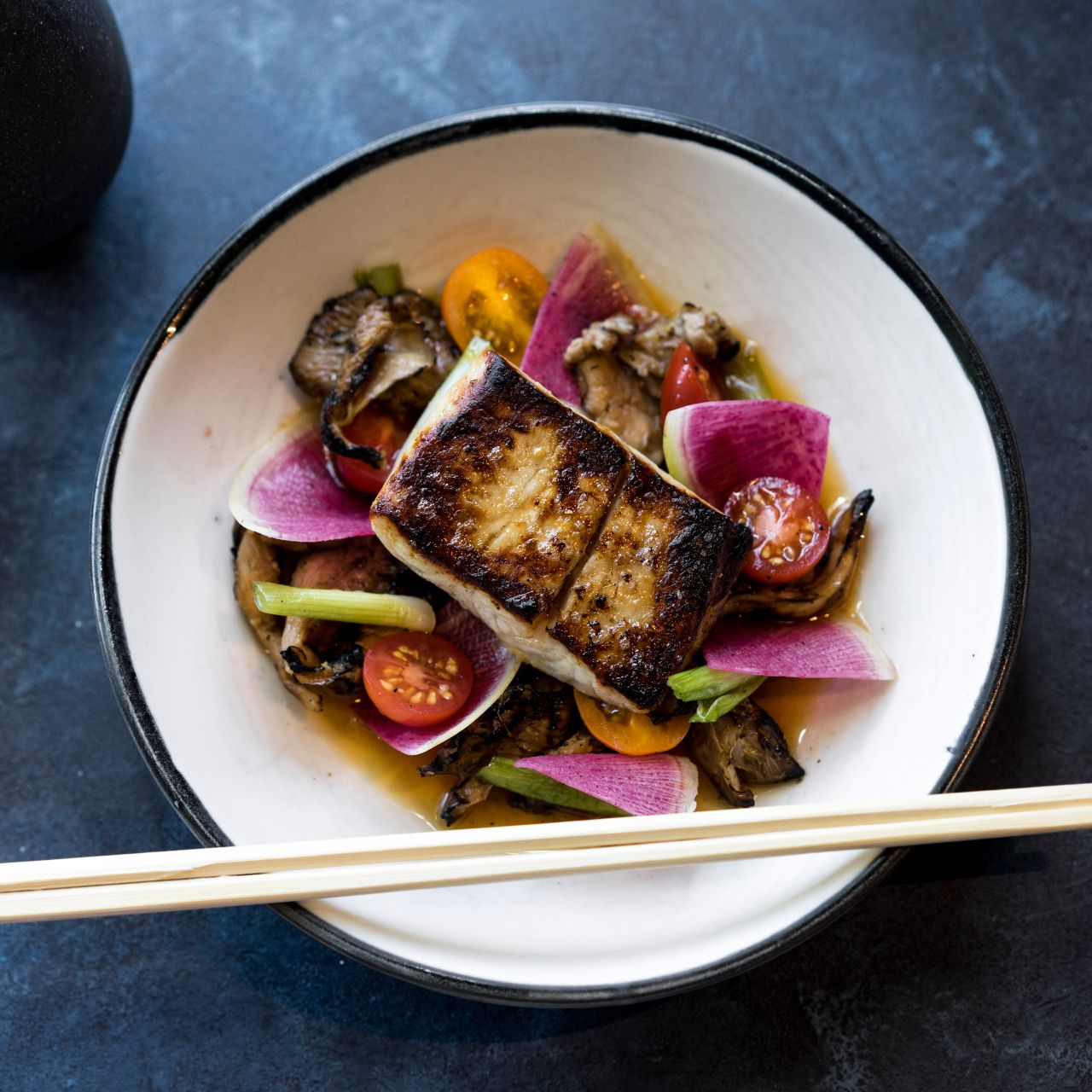 If you're in the mood for a cocktail or beer, their happy hour menu is full of tasty deals. Dollar oysters, half sandwiches, 50% off wings and more are all part of this happy hour menu.
In addition to the regular menu, Uchi also offers a selection of sake socials, which include 3 makimono, 5 nigiri and 7 cold/hot dishes for $20. These are perfect for a casual dinner with friends or for those who want to experience the magic that is Uchi without spending a fortune!
The term uchi and soto has long been rooted in Japanese culture, defining the difference between those who are considered 'ours' and those who are 'others.' It's a system that has been in place for a long time, and it has shaped the way that people talk to each other.
2.Jeffrey's
Jeffrey Tambor has wowed audiences for more than 40 years as an off-the-wall character actor. A recurring star on the hit comedy Max Headroom, he also won an Emmy for his work on Hill Street Blues and appeared in several short-lived sitcoms.
At this fast-casual restaurant in Austin, customers love the biscuits and buttery fried chicken sandwiches served on fluffy, all-butter biscuits. The Lovely Day egg sandwich is a must-try, with an over-medium egg, cheddar, basil pesto and bacon on top of a heavenly biscuit.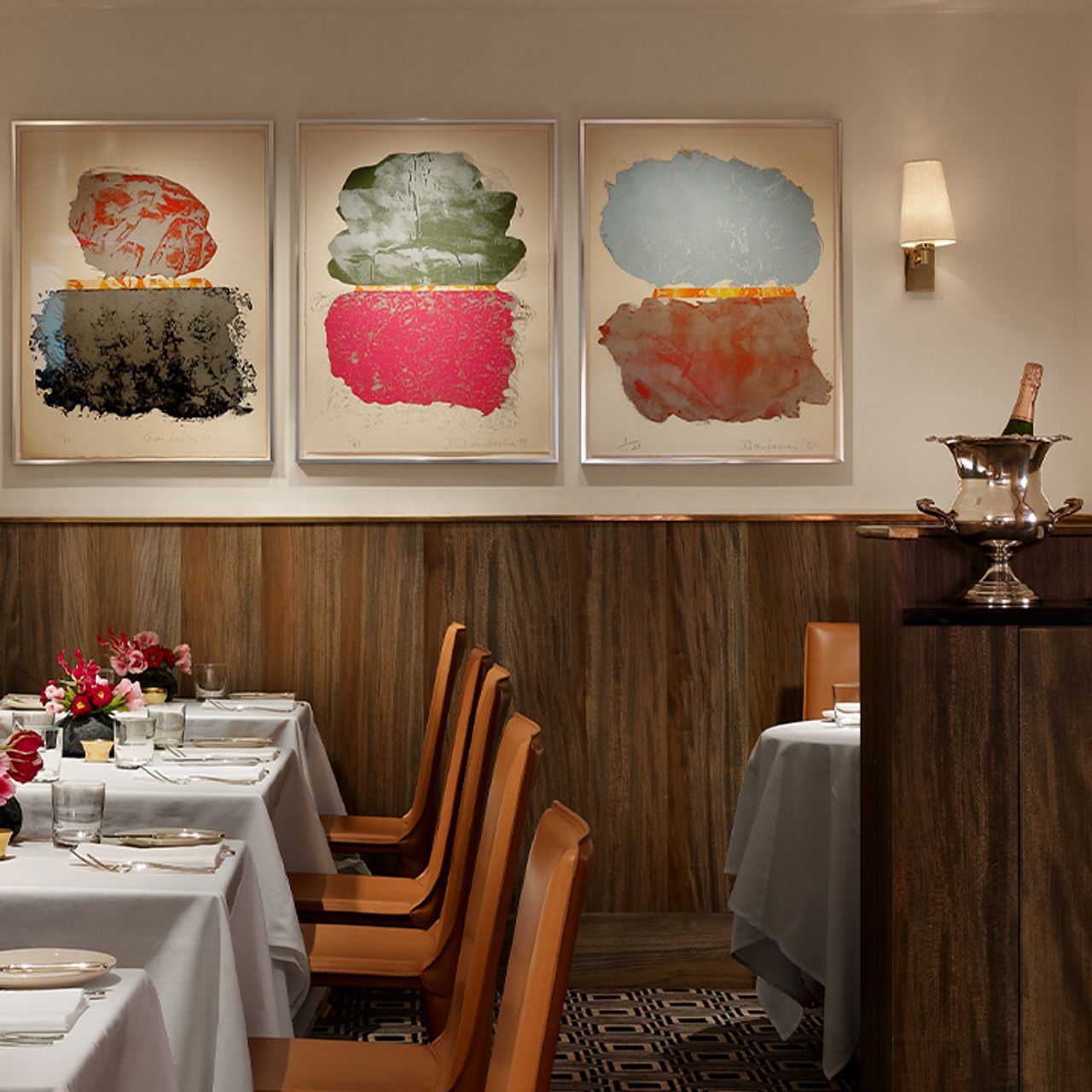 You can also get a burger topped with Angus beef, mustard aioli, American cheese and red onion at Jeffrey's. The menu features a variety of small plates and starters like burrata and Caesar salads that are perfect for sharing.
The funky little taqueria from James Beard Award's emerging chef of 2022 Edgar Rico and Sara Mardanbigi is a taco darling. The fun, fresh menu is a mix of classic and new-school items, and the vegan options are no less delicious than the meatier ones. A handful of patios and outdoor dine-in services make it easy to spread out and enjoy a meal with friends.
3.Salty Sow
Among Austin's numerous food establishments, Salty Sow stands out in the crowd. This gastropub specializes in contemporary farmhouse fare sourced from local farms and purveyors. From duck fat fries to a cocktail worthy of the name, it has all the right ingredients for a winning meal or night out.
The restaurant features an impressive two-page wine list, a stellar craft beer selection and a handful of cocktails that are on the menu for the night. The best bet is to snag the table for happy hour, when you can get your hands on the signature margarita.
If you're looking for a fun way to eat your way around Austin, try one of the many food tours that are offered by top local guides. These will take you to the best places to dine in a hurry and allow you to sample a selection of the most memorable foods in town. The best part is that you'll be sure to get your fill without breaking the bank. In addition to the best meals you can find in this town, these tours will also help you discover the city's lesser known eateries.
4.Uchiko
Uchiko, which is directly translated as "spawn of Uchi," is the brainchild of Chef Tyson Cole. Originally planned as a sister restaurant to Uchi, this contemporary Japanese fusion concept brings new and exciting takes on a variety of traditional dishes.
The food is a true celebration of Japanese flavors and cooking techniques, with unique combinations and complementary flavors to delight the senses. Guests will find a wide range of sushi and sashimi crafted with fresh, high-quality fish flown in from Japan.
Another point of distinction is the creation of daily specials and omakase, where a trained culinary expert will craft a menu that's tailored to the eater's preferences and personal taste. These dishes may be eaten with chopsticks, allowing the diner to experience a unique dining experience.
Besides the regular sushi, Uchiko also offers hearth-roasted dishes, including yakimono items like Norwegian mackerel grilled with parsley and preserved lemon and flavorful tako pops made of playfully arranged octopus. There's also a full bar featuring well-crafted cocktails such as the Tea Smoked Martini with gin and jasmine tea or the Fujin, a whiskey-fueled drink.
5.Odd Duck
Odd Duck is an ever-changing global inspired small plate and shareable menu featuring local ingredients with something for everyone, including omnivores, vegetarians & vegans.
This award-winning food truck that has grown into three brick-and-mortar restaurants combines creativity with sustainability. Locally-sourced ingredients shape the seasonal, ever-changing menu, accompanied by creative cocktails, craft beers and approachable wines.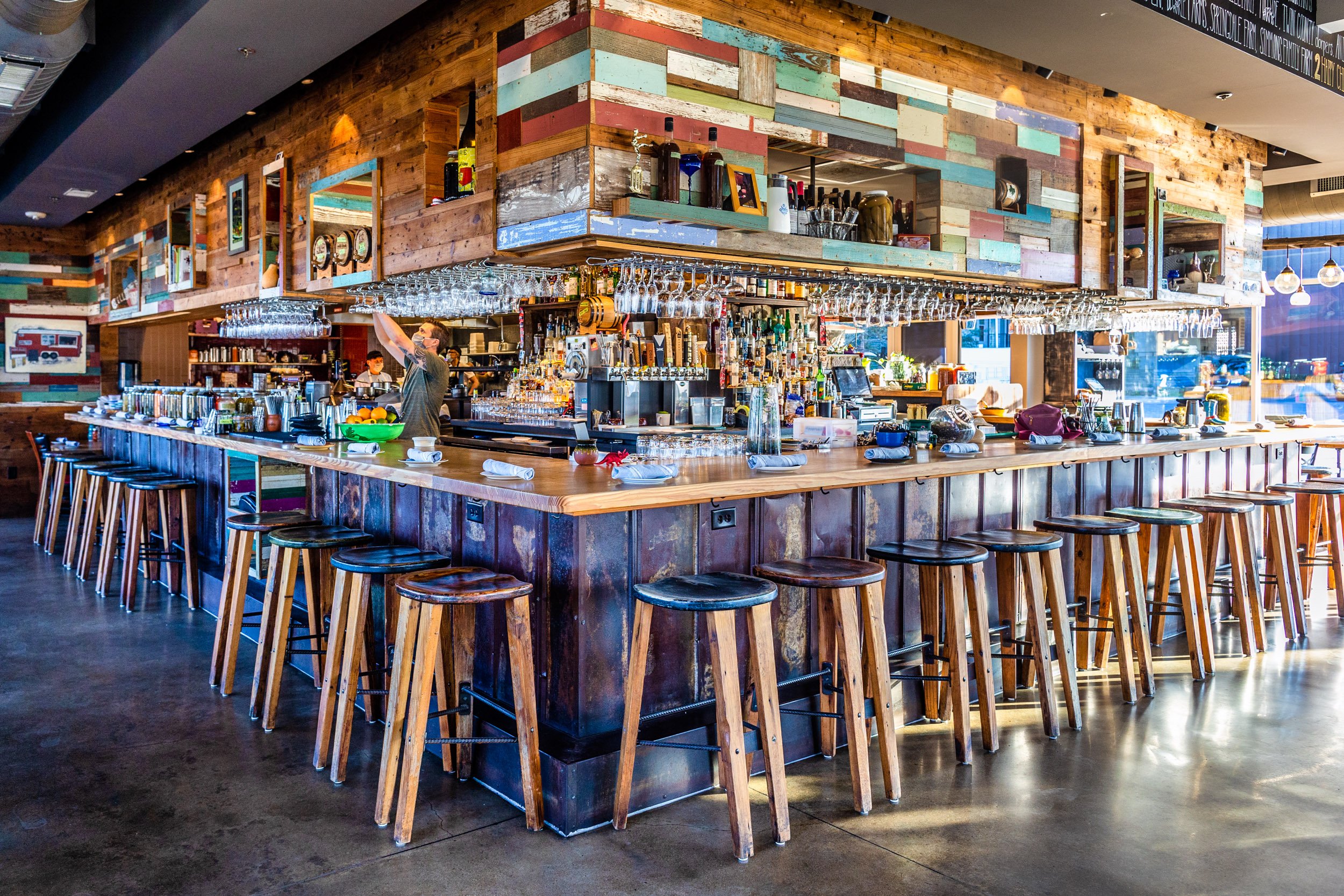 It's hard to go wrong with anything on the menu, but we love their burger, crispy pork belly and steak. They also have a killer selection of cocktails and a refreshing frozen margarita to cool you down on a hot Austin summer day.
While most of the staff at Odd Duck come from Milwaukee, they take pride in a restaurant that's not only delicious but also a community-oriented place. The chefs work in tandem with their friendly and knowledgeable servers and bartenders to keep Odd Duck a fun and vibrant experience for everyone.
Toast Go(tm) handhelds have also been an important tool for Cory's team, allowing them to spend more time in their sections and engage with guests. As a result, they're experiencing significant operational improvements. With more tables served and higher tip amounts per table, they're able to increase employee retention and build their team strength.
6.Jack Allen's Kitchen Oak Hill
The state capital has a reputation for its breakfast tacos and chili (and its own style of barbecue), but it's also home to a vast array of culinary styles. It's no wonder the food scene here has made such a big splash.
Jack Allen's Kitchen Oak Hill is a farm-to-fork upscale Southwestern restaurant that uses local ingredients to create their signature dishes. Executive chef Jack Gilmore works closely with local farmers, ranchers and breweries to create fresh, unique recipes that reflect the flavors of Texas.
This family-friendly establishment offers a wide variety of mouthwatering entrees, savory appetizers and tasty desserts. They also serve a delicious brunch, and offer great happy hour specials.
The most memorable dish at this lively restaurant is their migas — a southwestern breakfast staple made with scrambled eggs, tortilla chips and cheese. You can also get a brisket kolache or the goat chili Frito pie. This spot is perfect for a quick meal with your family or to have a fun night out on the town.
7.True Food Kitchen
Located in the Domain complex, True Food Kitchen has all the bells and whistles to deliver a satisfying meal. Their menu has something for everyone, from gluten-free burgers and sushi to margherita pizza and a whole lot more.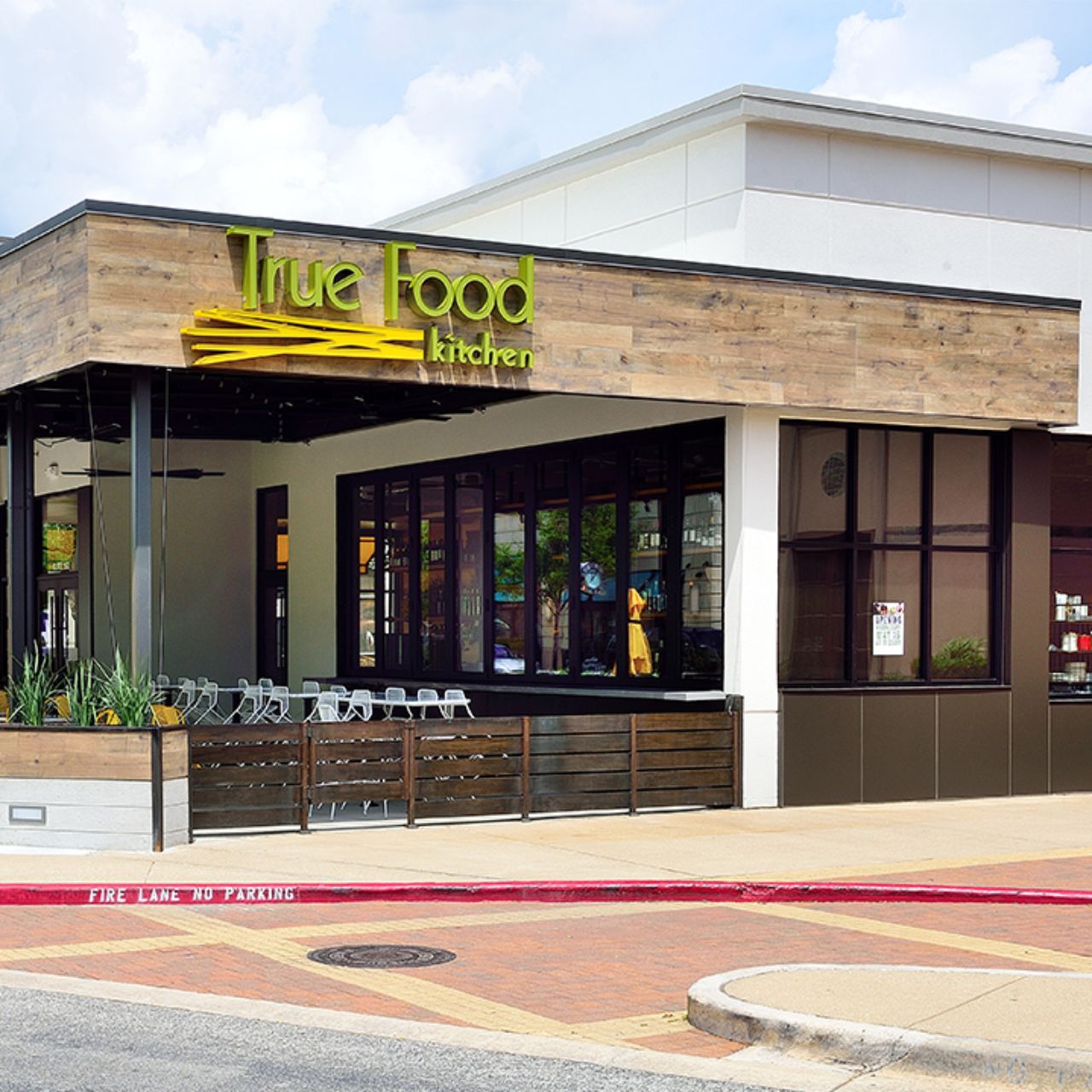 They also have a fun and engaging space that makes it easy to grab a beer or bottle of wine. They even have a happy hour that's just for Postmates members. It might be a good idea to book ahead since the restaurant gets busy during the weekends and holidays. You can also check out their website to see if they're open for business before you get there!
8.The Peached Tortilla
The Peached Tortilla combines Southern comfort food and Asian cuisine to create a unique culinary experience. Founded in 2010, The Peached Tortilla is a catering company that offers plated dinners, family-style meals, and food truck services for events and weddings.
The owner, Eric Silverstein, was born in Tokyo and moved to Atlanta at the age of 10. He learned how to blend Southern home-style classics with Japanese, Chinese, and Malaysian cuisine.
He founded The Peached Tortilla in 2010 and has grown it from a food truck to a full-service catering business and brick-and-mortar restaurant. The Peached Tortilla uses bold Asian flavors and subtle Southern ties to create a casual dining experience that is unique to Austin.
The Peached Tortilla serves a wide range of menu items, including street tacos and grilled pork belly buns. The restaurant also features a variety of cocktails to pair with the food. The restaurant also hosts a weekly social hour and is open for dinner, brunch, and weekend specials. For more information, visit The Peached Tortilla's website.