From international flavors to DC's local vibes, these are the top places to eat in town.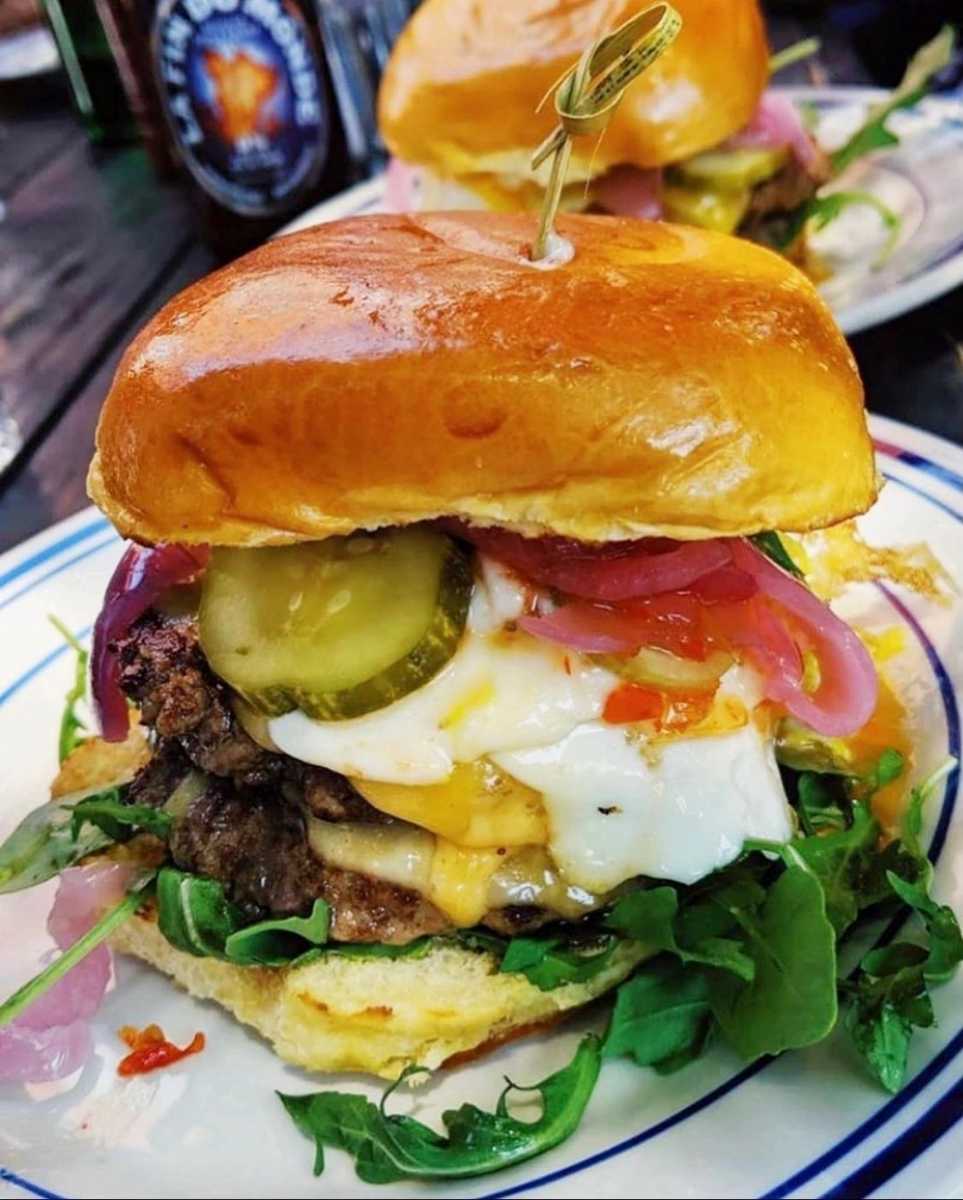 If you're looking for a spot that brings the world to you, head to one of these restaurants and bars. They'll transport you to a world beyond your own, and give you tastes that no other restaurant can.
Recommended:-The 8 Best Places to Visit in Switzerland
1.Taiwanese Crispy Chicken.
Taiwanese Crispy Chicken is one of the most addictive street foods from Taiwan. Its crunchy coating and unique blend of spices have made it a popular snack in Taiwan as well as around the world.
It is often fried twice: first, in a low temperature oil to cook through and then in a high heat oil for added crunch. The chicken is also tossed in salt and pepper seasoning and garnished with deep-fried basil leaves.
The key to making Taiwanese fried chicken is using coarse sweet potato starch to coat the chicken pieces. It creates a craggy coating that results in a crispy exterior that is difficult to achieve with regular flour.
A good marinade can also make a huge difference in the taste of your Taiwanese fried chicken. This includes garlic, soy sauce, Chinese five spice powder (a mixture of cloves, Sichuan peppercorns, cinnamon, fennel and star anise), white pepper and a bit of Shao Xing wine.
2.Half Smoke.
When you think of a half smoke in Washington DC, you probably envision a smoked and spiced sausage topped with chili, herbs and onion. You'll find that the meat is more coarsely ground than a regular hot dog, and the red pepper flakes and spices give it a heartier flavor.
There are a few places in the city that put a fresh spin on this classic dish. Those include Ben's Chili Bowl, an iconic U Street carryout that has been serving up the most famous half smoke in town since 1958.
Alternatively, a more upscale establishment like DCity Smokehouse puts a smoky barbecue spin on this traditional street food with a pork and beef half smoke topped with brisket chili, mustard, onions and cheese. You can also order one of the pint-sized to-go smokes at Bloomingdale's Meats & Foods to top with multiple kinds of chilies, cheese, and locally pickled peppers.
At a 24-hour diner, you can get a grilled half smoke in between pancakes or a fried egg for breakfast or as part of a big stick sandwich piled high with chili and fried onions. In a millennial-centric eatery, you can get it in a brioche bun and dressed up with pretty creative toppings at HalfSmoke, which is set up like a kiosk inside a mall food court.
3.Palak Chaat.
A classic street food, Palak Chaat is a great snack to enjoy with friends and family. It consists of crispy fritters made from spinach leaves topped with different types of veggies, spices, chutneys and yogurt.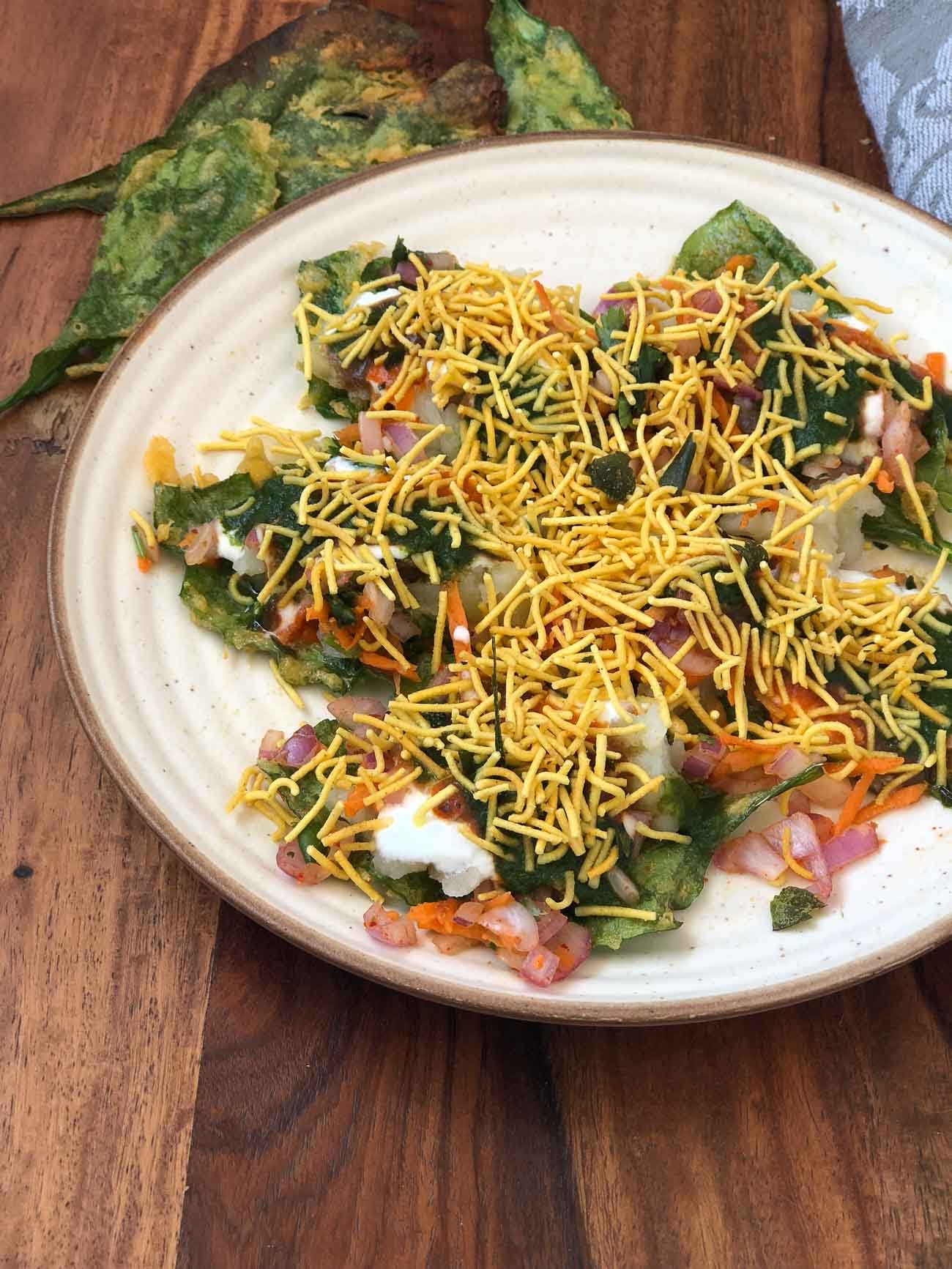 The crispiness of the fried spinach fritters mimics the Japanese tempura and is dusted with deggi mirch (an Indian chili powder), black salt, and toasted cumin powder. The chaat is accompanied by both tangy and creamy yogurt sauces, and a variety of other condiments like onions and tomatoes.
To make palak chaat, start by making a batter with besan, ajwain, red chilli powder and salt. Dip each spinach leaf in the batter and fry them on medium flame until they become crispy from both sides.
4.Polla A La Brasa.
Pollo a la Brasa, which means grilled chicken in Spanish, is a rotisserie-cooked Peruvian dish that evokes the flavor of charcoal. A whole chicken is seasoned with a paste of spices including aji amarillo peppers, coriander, cumin, paprika, lime juice, and soy sauce.
Traditionally, the rotisserie chicken is served with a side of French fries and salads. It is also paired with the famous Peruvian yellow sauce, el aji pollero.
But no two pollerias cook the dish in the same way. Each has their own secret marinade and cooking method, which includes using a rotisserie over coals.
But no matter how the recipe is made, Pollo A La Brasa is a beloved Peruvian dish that is eaten by millions of people around the world every year. It has even earned its own national holiday, Dia del Pollo A La Brasa.
5.Ice Cream.
If you're looking for a summertime treat, nothing beats the sweet taste of ice cream. This popular dessert is not only delicious, it also helps fight the summer heat with its cooling properties.
In the United States, vanilla is the most popular flavor of ice cream, accounting for 26 percent of the country's sales. But Americans are branching out from traditional flavors to try new ones.
A recent study revealed that the number of ice cream shop chains has increased significantly in the past 20 years. And this trend isn't likely to change any time soon.
In addition to milk and cream, ice cream can contain other ingredients like eggs, soy, wheat, nuts, and a variety of bulky flavorings. These can cause allergic reactions in some consumers. And as a result, commercial ice cream manufacturers are required to declare allergens on the label of their product.
6.Pupusas.
Pupusas, a national dish of El Salvador, are open-sided corn flour tortillas filled with a variety of ingredients. They can be savory or sweet, and are a great option for breakfast, lunch, and dinner.
They're a staple in restaurants across the country, and are a must-try if you're planning to visit El Salvador. They're delicious, and make for a great family meal.
To prepare pupusas, start by mixing the masa harina (corn flour) with salt and warm water to form a dough that's malleable but not sticky. You can also add butter and chicken bouillon to give your pupusas more flavor.
Once you've formed the balls, add a tablespoon of filling into the center of each one. You can choose from a variety of fillings, from cheese to refried beans and chicharron (pork bits).
Then cook them on the griddle until they're golden brown on both sides. Pair them with a tomato sauce and a slaw called curtido to create the perfect meal.
7.Mumbo Sauce
Mumbo sauce is a sweet and tangy red-orange condiment that is totally addicting. You can enjoy it on fried chicken wings, French fries, and even jumbo fried shrimp.
It's a popular sauce among local foodies and a quintessential DC dish. It can be purchased at restaurants throughout the city and is a staple at many take-out establishments, especially in Asian carryout spots in primarily African American neighborhoods such as Shaw and Anacostia.
The story of how this sauce came to be is a long one. It can be traced back to Chicago, where a Black entrepreneur named Argia B. Collins developed a ketchup-based barbecue sauce in the 1950s.
However, a decades-long debate over the origin of mumbo sauce made its way to court in 2018. On the one hand, Chicago's Select Brands LLC claimed that they were the first ones to bottle Collins' sauce.
Meanwhile, Capital City Mambo Sauce, a DC-based company, argued that their version of the condiment is more closely associated with Washington than Select Brands'.
They eventually lost the legal case. Still, they continue to manufacture and market a variety of products under the name Capital City Mambo Sauce. They sell their sauce to most major grocery chains and a wide variety of restaurants in Washington DC and across the country.
8.Chesapeake Oysters
Local oysters reign supreme at Rappahannock Oyster Bar, but if you're in the mood for charbroiled ones, check out this Virginia-based seafood spot that has locations both at the Union Market and on the Wharf.
The menu features the classics, but you should also try the fried oysters.