If you're planning to visit Ireland, there are so many things that you can see and do. But if you want to make the most of your trip, it's important to choose the best places to visit.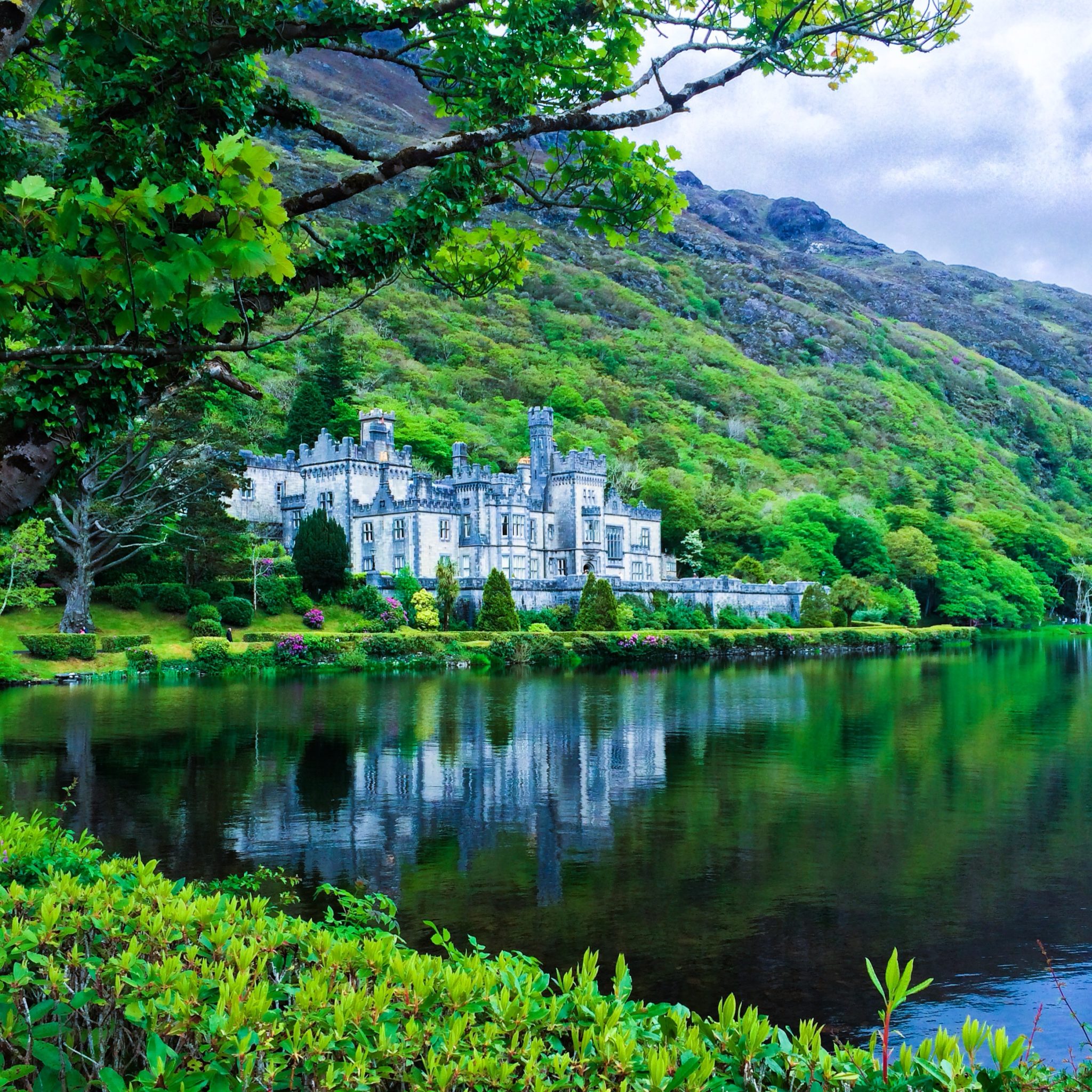 Ireland is a beautiful country that has a lot to offer. From craggy mountains and untamed oceans to charming towns and stunning castles, there's something for everyone here.
Recommended:-The 8 Best Places to Visit in Arizona
1.Dublin City
Dublin City is home to some of Ireland's best attractions, museums and historical monuments. The vibrant capital buzzes with life and offers a mix of adventure for visitors of all ages.
Whether you're visiting for a day or a week, there are plenty of things to do in Dublin that will leave an impact on your trip to the Emerald Isle. From the historic cathedral to the renowned Guinness Storehouse, there's something for everyone.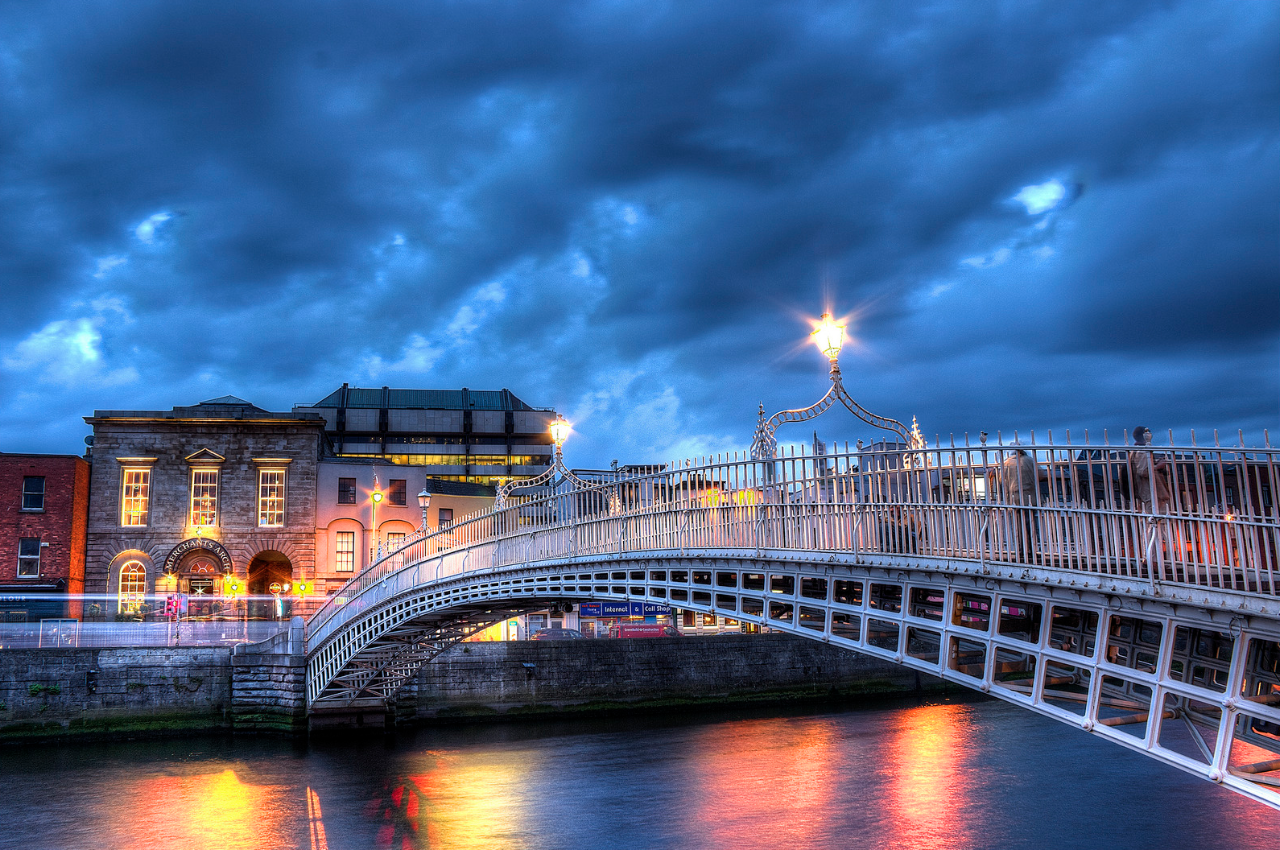 Another great place to start your explorations is Merrion Square, a Georgian garden square that showcases a number of statues and busts of Irish historical figures including Oscar Wilde. It's also one of the biggest public parks in Dublin and is a lovely place to relax, read or take a picnic.
If you're looking for some quiet time, two tranquil canals run through the centre of the city, the Grand Canal on the south side and the Royal Canal on the north. They're largely traffic-free, offering a peaceful pleasure path to walkers and cyclists alike.
2.Cliffs Of Moher
Located in County Clare, the Cliffs Of Moher are one of Ireland's top tourist attractions. The imposing sea cliffs are recognized as a UNESCO Global Geopark, and they are an extraordinary sight to see.
As you walk along the cliff's edge, you can enjoy beautiful views of the Atlantic Ocean. But what makes the Cliffs of Moher truly unique is the sound and feel of the waves pounding against the cliff.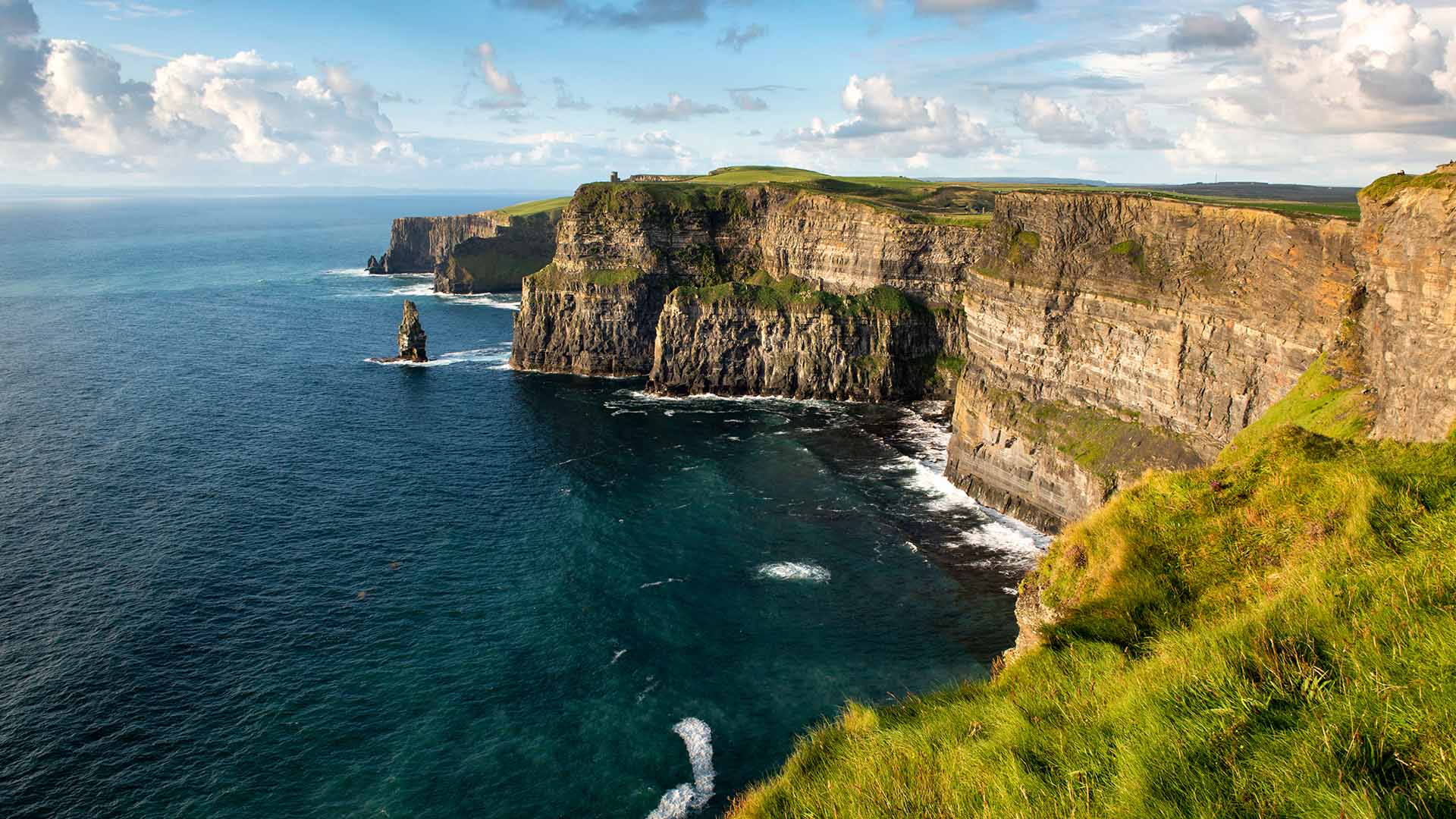 The roaring and crashing sound is something that you will never forget, as is the way salt spray fills the air. It's a truly remarkable experience that will take you back to your time in Ireland forever.
You can visit the cliffs of Moher on a day trip from Dublin, but there are plenty of other things to do and see in this area that will make it a great place to spend more than just one or two days. If you want to get the most out of your trip, it's a good idea to book accommodation in Doolin or Liscannor before visiting the cliffs.
3.Killarney National Park
Sprawling over 10,000 hectares, Killarney National Park is a picture-perfect destination that combines mountains, lakes, and forests. With panoramic views of Ireland's highest mountains and a chance to spot the country's only wild herd of red deer, it is an idyllic place to escape from the bustle of modern life.
While the most popular tourist attractions such as Muckross House and Ross Castle draw large crowds, there are also plenty of other interesting places to see in the National Park that are not packed with people. For instance, Muckross Abbey was founded in 1448 by the Observantine Franciscans and is a remarkably well-preserved monastic site.
Another must-see in the National Park is Ladies View, a lookout that is popular with visitors for its spectacular panoramic view of Killarney's three mystical lakes. It is located just a short drive outside of town and provides a great way to take in some breathtaking views while enjoying some tasty snacks and drinks.
Other highlights within the National Park include a visit to Reenadinna Woods, which is one of the largest areas of yew woods in Europe. Its trees are estimated to be around 200 years old.
4.The Rock Of Cashel
The Rock of Cashel is one of Ireland's most iconic sights – an imposing limestone outcrop with a clutch of fascinating medieval structures. It's an easy place to fall in love with if you have the time and budget, and it's a must-visit for fans of history, architecture or simply beautiful views!
Originally used as a fortress by the Eoghanachta clan, the Rock of Cashel became the seat of Munster kings. It was later gifted to the church and remains a sacred site.
While visiting the Rock of Cashel, be sure to check out Cormac's Chapel – a 12th-century Romanesque structure with a soaring spire. Despite being destroyed by Cromwellian soldiers in 1647, it's still a gorgeous structure and well worth a visit.
The Rock of Cashel also plays home to Bru Boru cultural center, a complex focused on Irish music and dance. Hore Abbey is another nearby attraction, which offers a hauntingly beautiful setting for touring.
5.Galway City
Galway City is a vibrant and historic Irish city that has an intimate and welcoming feel. It's home to a university, stunning cobblestone streets, and medieval buildings.
One of the best things to do in Galway is visit the Galway City Museum. This modern glass structure is a great way to learn about the history of the city.
For a more traditional look at Galway's rich culture, pay a visit to the city's main cathedral. You'll see many beautiful mosaics that were crafted to match the city walls.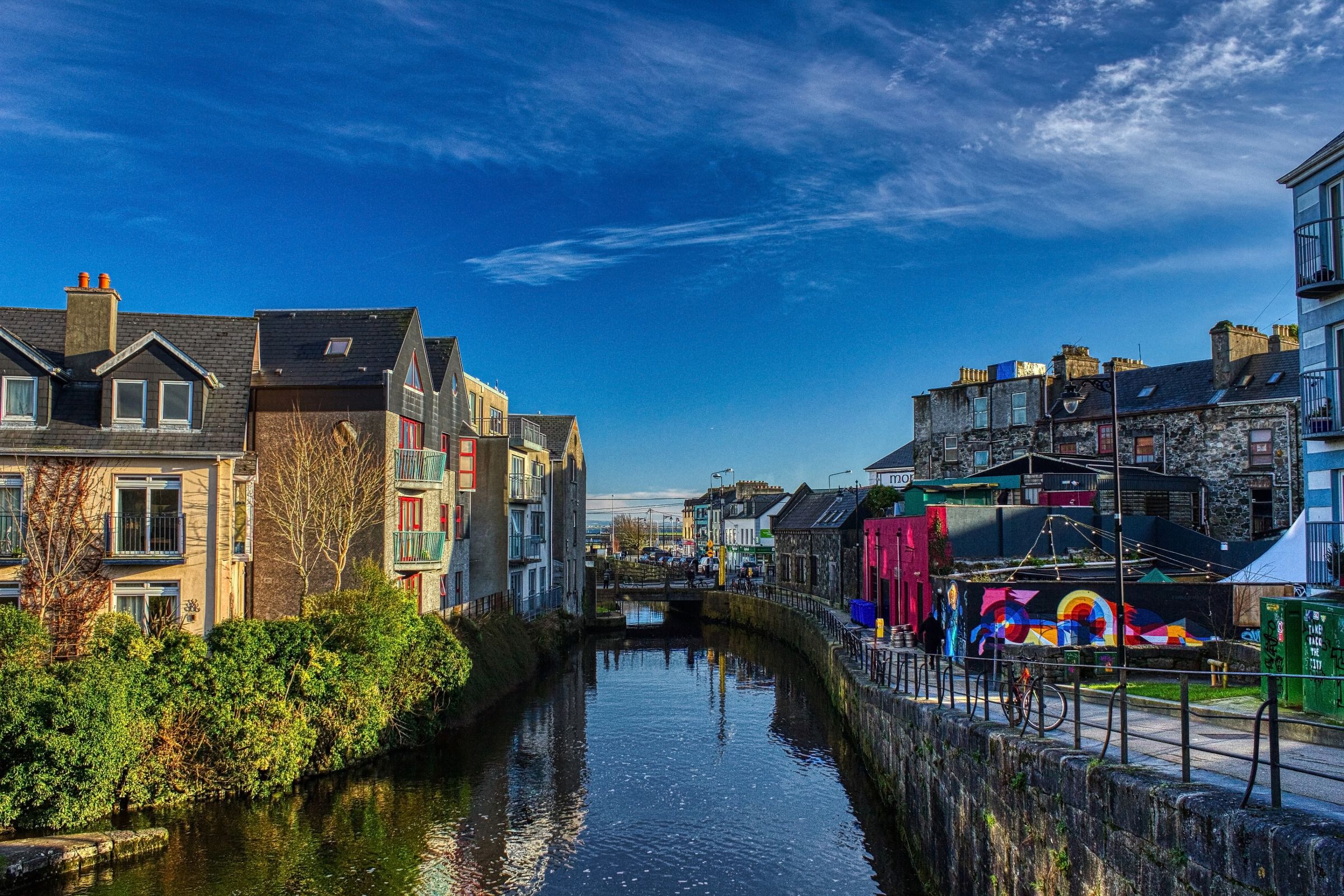 You can also explore Lynch Castle and get a taste of Medieval life in Galway.
Another great thing to do in Galway is take a walk along the 2km promenade that runs along the coast. It's a popular spot for locals to go to and is filled with little shops and bars.
If you're looking for something with a bit of a twist, be sure to check out the Galway International Arts Festival. This is an annual event that has been wowing audiences since 1978.
6.Blarney Castle
Located in Blarney, Ireland, this medieval castle has long been a favorite attraction for tourists. There are traces of earlier, ruined fortifications that date back to before 1200, but the current castle was built in 1446 by Cormac Laidir MacCarthy, Lord of Muskerry.
The awe-inspiring tower is surrounded by extensive gardens that are open to the public. There are paths touring the grounds with signs pointing out various attractions such as several natural rock formations.
While the most famous attraction here is the Blarney Stone, the castle also offers a variety of other interesting sights and activities. Explore the fern gardens and arboretum, investigate toxic plants in the Harry Potterish poison garden, or visit the well-preserved village green for an enjoyable stroll.
The castle itself is one of the best surviving tower houses in Ireland, and it has been in existence for nearly six hundred years. It is now owned by the Colthurst family who operate it today.
7.Glendalough
Glendalough, or The Glen of the Two Lakes as it's known in Irish, is a breathtaking site that can be found in the Wicklow Mountains. It is one of the best places to visit in Ireland and will leave you with unforgettable memories that will never fade.
The site is renowned for its early Christian monastic settlement founded in the 6th century by St. Kevin, who became a hermit priest and built a monastery here. The valley developed into a monastic city that flourished for six centuries.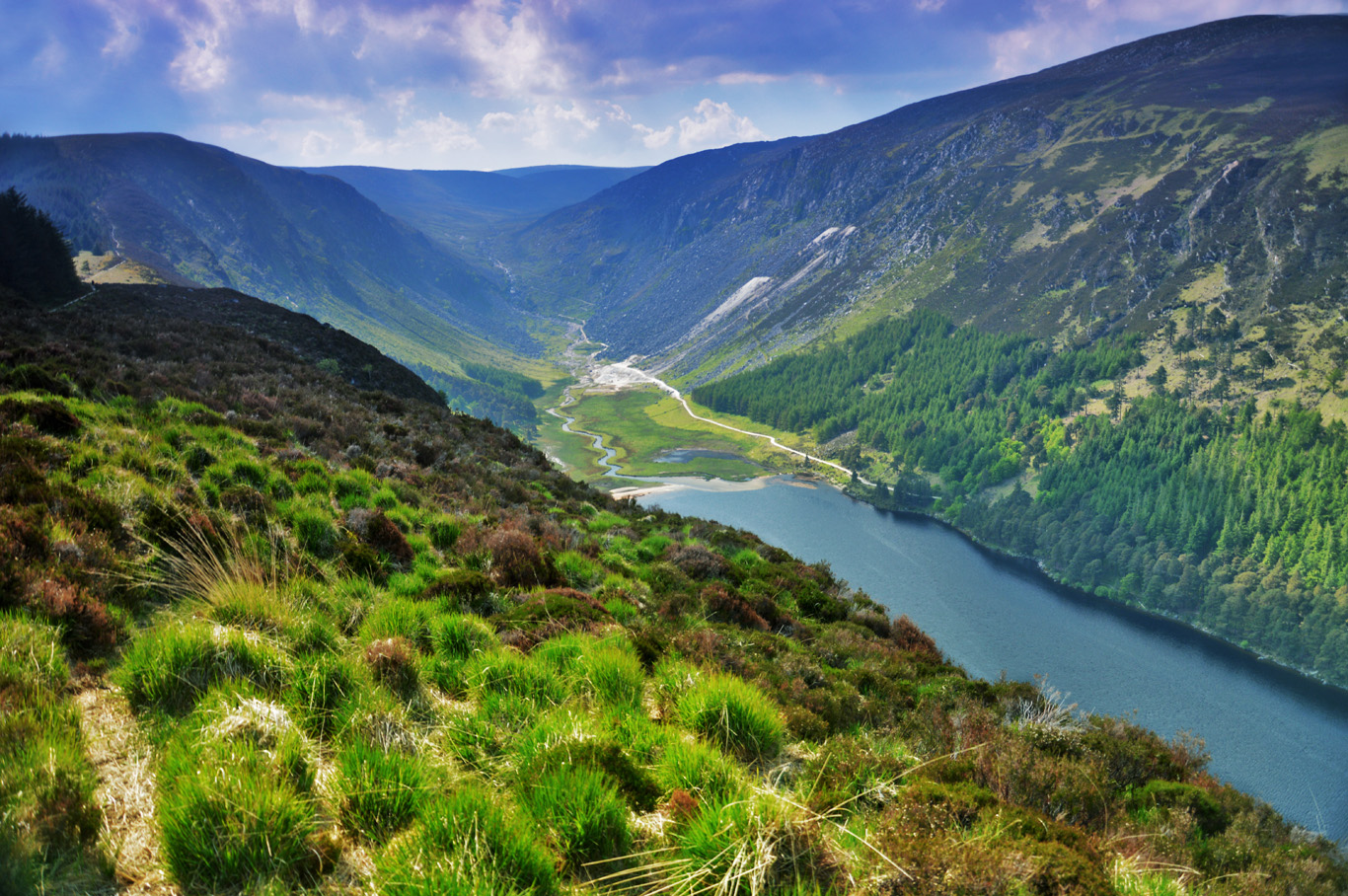 There are plenty of attractions and activities that will make your stay at Glendalough a memorable one. You can walk around the Upper and Lower lakes, hike through the beautiful Wicklow National Park or enjoy a range of events and concerts.
The most iconic part of Glendalough is the 30-metre round tower, which stands proudly at its heart. It was a must-see for the pilgrims that came here every year on Saint Kevin's Day.
8.Donegal
If you're looking for the ultimate 'off the beaten track' experience in Ireland, Donegal is a great place to start. This north-westerly county is one of the most remote counties in the country, and you'll likely not see many tour buses traversing its roads.
Its pristine beaches, rugged coastline and beautiful traditional Irish culture make it an incredible place to visit. Donegal is a must-visit for any traveler to Ireland.
Donegal is home to some of the most stunning cliffs in Europe, including the Slieve League cliffs. The cliffs are accessible by foot or bike and offer some of the most spectacular views in the country.
Malin Head is also a must-visit for any visitor to Donegal. It is the most northerly point in the country and offers breathtaking views of the Atlantic Ocean. However, it can get crowded in the summer so be sure to read up on what to expect before you go!