When a trip cancellation, injury, or even a serious illness leaves you with a hefty bill, travel insurance is there to help. This coverage will reimburse you for pre-paid vacation expenses if something happens to you or your family during your trip.
The best travel insurance companies offer easy claims filing processes and a range of helpful resources to assist you through your claims process. These include video tutorials, sample documents and 24-hour hotline support.
Recommended:- The 8 Best Honeymoon Destinations 2022
1.Trawick International®
Trawick International® provides travel insurance to individuals and families for a variety of trips, including those traveling for business, vacations, and other personal activities. The company also offers coverage for group travel, missionary work, and adventure sports.
Trawick offers single-trip, multi-trip, and annual plans, each of which has its own benefits. These include lost luggage and medical emergencies, as well as trip cancellation and interruption insurance.
The Safe Travels Voyager plan is the most popular travel insurance plan sold by Trawick, based on sales data. It offers good medical emergency coverage and includes Covid-19.
In addition to medical coverage, Trawick International also has travel assistance services that can help you locate a doctor or hospital, replace your passport, and more. This travel assistance is available 24 hours a day, 7 days a week.
Trawick also offers a refund policy that allows you to cancel and receive a full refund of the premium if you are dissatisfied with the product. This is known as the Free-Look period.
2.WorldTrips
WorldTrips is a leading travel insurance company in usa that offers travel medical insurance and trip protection benefits for individuals, groups, families, and businesses. Established in 1998, WorldTrips was among the first to make insurance products and services available online.
The company has a reputation for being on the forefront of travel health care, and their plans provide access to qualified healthcare providers, guidance and 24/7 emergency travel assistance worldwide. They offer a variety of travel insurance plans, including Atlas MultiTrip Insurance to cover you for all your planned and spontaneous trips during a 364-day period with one convenient premium payment.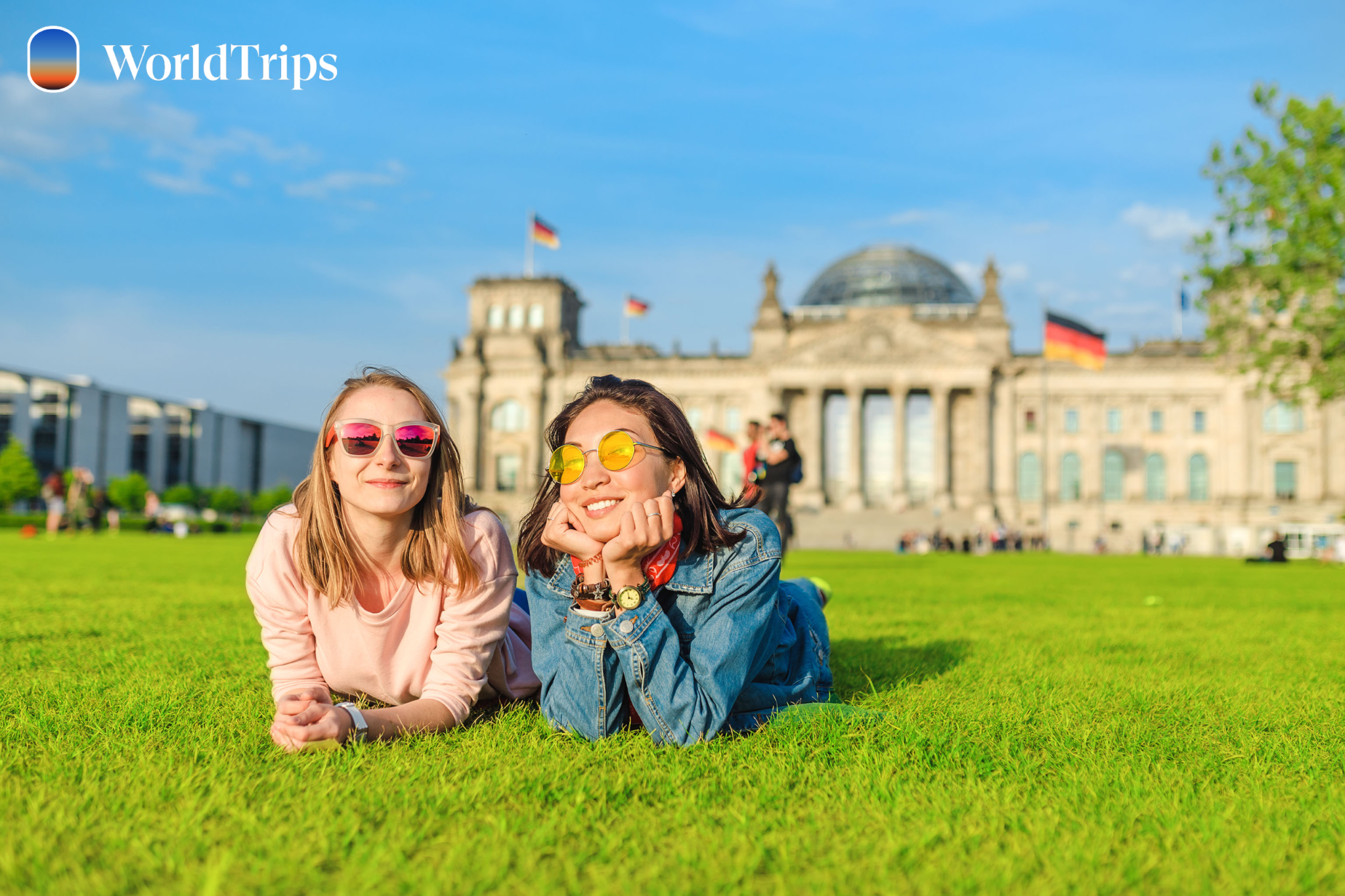 When selecting a plan, it is important to consider the benefits and prices of each option. For example, the Premier and Preferred plans from WorldTrips offer coverage for Trip Cancellation, Trip Interruption, Travel Delay, Emergency Accident & Sickness Medical Expense and more.
In addition, there are other add-on benefits for a few of their plans, such as coverage for "Cancel For Any Reason" when you buy this benefit upgrade with a Premier or Preferred plan. This upgrade reimburses you for 50% or 75% of your trip cost when you cancel for any reason.
3.USI Affinity Travel Insurance Services
USI Affinity Travel Insurance Services has been around for over four decades, and it has a reputation for being a trusted travel insurer. It has a team of licensed and knowledgeable customer executives who can help you decide on a plan, process your claims and get travel assistance abroad.
The company offers a range of travel insurance plans for domestic and international travelers. You can review them on their website, and choose the best one for you.
You can get a quote by entering your information, and you can also choose from three different tiers of travel insurance coverage to suit your budget. You can even compare travel insurance products side-by-side to find the right one for you.
The travel insurance policy includes emergency medical care, trip cancellation and interruption, lost or delayed luggage and more. It comes with a travel assistance hotline that provides help to travelers who need assistance in emergencies. It also offers concierge services to help you with things like finding a good hotel or restaurant, or identity theft assistance if your wallet is stolen.
4.Petersen International Underwriters
Petersen International Underwriters offers a number of different insurance products for travelers. The company is licensed to operate in all 50 states and Washington D.C. It provides insurance solutions for disability, life, medical and contingency risks.
The insurance solutions include disability income insurance, life insurance, high limit accident insurance, travel medical insurance, kidnap and ransom insurance, and a variety of other options. Its insurance products are marketed through licensed insurance professionals.
Individual high limit disability insurance is a great way to cover your expenses in the event that you become totally disabled. It offers coverage for a fixed percentage of your monthly income, which helps you get by until you return to work.
This plan has a maximum monthly benefit of $1 million, and it covers things like home health care, prescription drugs, hospital and skilled nursing expenses, and more. It also has a residual rider that pays additional benefits when your income drops by 15% or more.
Petersen International Underwriters is a family-owned business that has been in the industry for over 40 years. Their team includes Harold Petersen's sons and grandchildren, who hold key positions in the agency.
5.Global Underwriters
Whether you are a businessman, traveler, or an expat, Global Underwriters can help you protect yourself and your family from unexpected medical expenses while traveling abroad. The company offers a variety of international accident & sickness medical insurance plans as well as Special Risk insurance products like Defense Base Act, Kidnap & Ransom, and business travel accident coverage.
The Company's specialized underwriting division, claims processing center, small and large group managing and international experts are dedicated to providing good insurance solutions for travelers worldwide. It is also committed to educating and supporting travelers with their health care needs while they are away from home.
It offers travel medical insurance, trip cancellation, group travel, defense base act, business travel accident, international expats, kidnap, ransom and extortion coverage for non-profits, faith-based organizations, entertainment and production, education, government contractors, and more.
It also provides COVID-19 insurance as a new sickness for Non-US citizens or residents travelling to the United States. However, pre-existing ailments are excluded and coverage will not be provided for any ailment that was diagnosed before the effective date of the policy.
6.GeoBlue
GeoBlue is a travel insurance company that offers medical coverage to US citizens traveling abroad. Their plans focus on emergency medical benefits and are primarily designed to help you access high-quality healthcare in foreign countries.
They also offer 24/7 access to a network of providers, so you can receive the care you need. Their mobile app is a convenient way to search for doctors, schedule appointments and manage your policy while you're away.
One of the main things that differentiates GeoBlue from other companies is that they do not require you to be enrolled in a Blue Cross or Blue Shield health insurance plan to purchase their travel plans. This is a great feature for those who do not have medical coverage at home or if you're concerned about paying for unexpected health expenses while you're abroad.
GeoBlue offers two travel medical insurance options – Voyager Choice and Voyager Essential. The latter is a cheaper option for international leisure, missionary and business travelers.
7.InsureMyTrip
InsureMyTrip is one of the best travel insurance comparison websites on the market. The site uses an unbiased algorithm and powerful comparisons to find the best travel insurance plans.
In addition to comparing policies, the website also features a wealth of information about travel insurance. Its blog posts and articles cover topics like trip planning, emergency assistance and cruise coverage.
Choosing the right travel insurance is essential to protect your trip budget in case of unforeseen events. It will reimburse you for medical expenses, lost luggage, emergency evacuations and more.
Before purchasing your travel insurance, it is important to read the policy document closely and familiarize yourself with all the details. This includes pre-existing medical conditions, age restrictions and coverage limits.
The insurance company's Anytime Advocates will help smooth out any kinks in the claims process and make recommendations based on your requirements. They also offer a review period, which gives you the option to cancel your policy for a full refund if you are unhappy with your purchase.
8.HTH Travel Insurance
HTH Travel Insurance is a travel insurance company that offers a variety of coverage types. Their policies include single-trip plans, annual plans, and medical coverage for students.
Their Trip Protector plan provides various 24-hour emergency assistance services, trip cancellation, trip interruption, lost or stolen baggage protection and more. The company also operates a network of "best of class" physicians in 190 countries, providing travelers with access to quality healthcare.
This travel health insurance company offers a number of plans for individuals and families, international students and expats. They also offer a few package plans, which provide comprehensive coverage for trips worldwide.
The company has three travel medical plans for seniors, a major medical plan for students and a few full-featured package plans. Their website is easy to navigate and includes a quick quote form that helps customers select the best plan for their needs.
They also offer a single-trip medical plan that covers up to 90 days of travel outside the U.S. This plan includes air flight accident benefits, trip cancellation, and medical coverage for emergency medical treatment and evacuation.