Whether you're looking for culture or nature, Japan has something to offer everyone. From UNESCO-recognized pilgrimage walks to stunning natural scenery and hot springs, here are 8 of the best places to visit in Japan.
Kyoto, one of the most visited cities in Japan, is famous for its historic streets and architecture. The city was spared from much of the devastation of World War II, and it's a must for culture vultures.
Recommended:-The 8 Best Foods in Philadelphia.
1.Tokyo
Tokyo is an urban hub of shopping, entertainment and culture. It offers a seemingly endless choice of museums, historic temples and parks.
It's also home to one of Japan's most famous lakes, Lake Kawaguchiko, where you can catch a glimpse of Mt Fuji from afar. It's a great place to get away from the bustle of the city and relax in nature.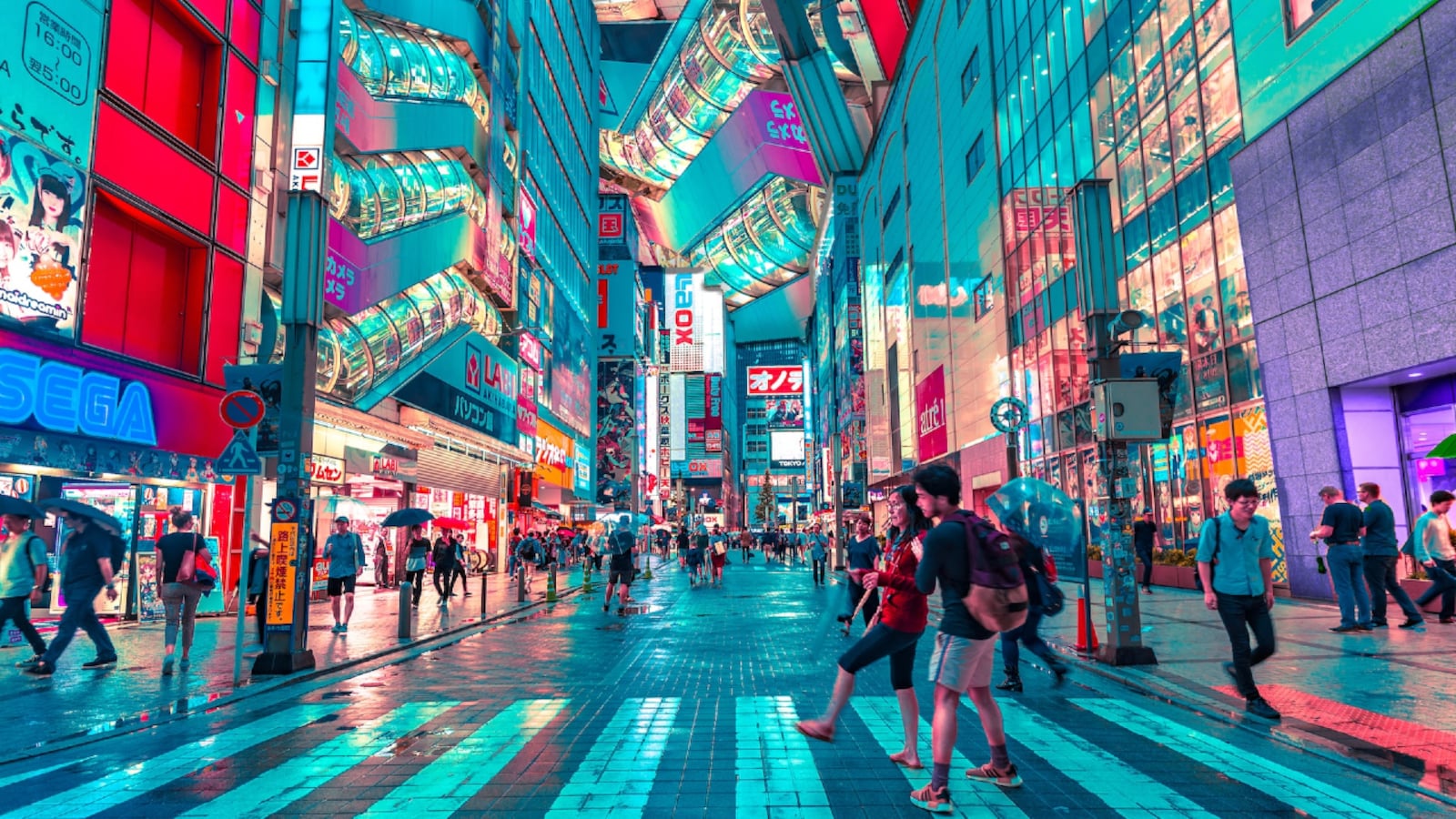 There are several things to do in Tokyo, from exploring the vast and fascinating history of Japan's capital to enjoying the vibrant nightlife scene. From ginza to Odaiba, from the sumo-rich Ryogoku area to the anime-friendly Akihabara, there's something for everyone in this world-class metropolis.
The city's green spaces are also a hidden gem and many are within easy train rides from the central city. Yoyogi Park, for example, is a quiet and relaxing green space next to popular shrine Meiji Jingu and is the perfect place to stroll along its large lawns, forested paths and ponds during spring or autumn.
2.Kyoto.
Unlike Tokyo, which is busy at every turn, Kyoto is an altogether slower-paced city, which is perfect for people looking to escape the hustle and bustle of Japan's capital. Kyoto's ancient buildings and shrines are filled with history, and the scent of incense permeates the air.
There are so many things to do in Kyoto – from exploring the thousands of temples and shrines, to soaking up the calming atmosphere. If you're after something more cultural, there's a wealth of museums to visit that will teach you about the rich history of this beautiful city.
Another great way to see the beauty of Kyoto is by walking around its countless parks and gardens. Maruyama Park, in particular, is a must-visit spot for cherry blossom lovers.
Aside from being a lovely place to walk, Maruyama Park is also one of the most famous spots to view the blooming cherry trees in Japan. There are plenty of vantage points to take in the gorgeous pink flowers from, so grab your camera and start snapping away!
3.Nara.
As the ancient capital of Japan, Nara is a UNESCO World Heritage Site and home to many important temples and shrines. It's a great day trip from either Kyoto or Osaka, with plenty to see and do.
A walk through Nara Park is a must-do when visiting the city, and there are hundreds of free-roaming deer to spot along the way. These friendly creatures are often found around the five storied pagoda and are happy to be fed with shika senbei (deer crackers).
If you have a little more time on your hands, head north to visit Isui-en, one of the best Japanese gardens in Nara. There are two distinct gardens – the Meiji-era and Edo-era – each with beautiful teahouses and traditional buildings to admire.
If you are a history buff, then it is also worth taking a look at the Takamatsuzuka Tomb, a mysterious-looking pyramid in Nara. It was built between the 7th and 8th centuries and it is rumored that it has wall paintings that can be seen inside.
4.Osaka.
Osaka is a short shinkansen ride from Tokyo, but has a much different personality. It's a fun place to spend a few days and an excellent base for trips to other regions.
If you're into food, Osaka has an exciting culinary scene, with everything from streetside takoyaki to Michelin-starred restaurants. It also has a lively nightlife with hole-in-the-wall izakayas and boisterous tachinomi (standing bars).
For a truly Japanese experience, try a bunraku play or puppet show. These enthralling performances are a great way to get an insight into the country's culture and history.
For something a little different, explore the city's rich historical heritage at Osaka Castle. It's a must-see for anyone who wants to learn more about Japan's long history and see some beautiful scenery.
5.Sapporo
Sapporo is the largest city on the northern Japanese island of Hokkaido, and a popular destination for travelers. The capital boasts a wealth of attractions, including a lively downtown area with the Sapporo TV Tower and Odori Park.
Besides its many tourist-friendly attractions, the city is also home to a wealth of historic buildings and shrines. Several of them are located in the Old Town district, which features colorful old merchants' houses that are incredibly well-preserved.
There are several landmarks to check out, but if you want to get a taste of the local culture, head over to Fushimi Inari-taisha Shrine. Known for its thousands of vermilion gates, this Shinto shrine is also an awe-inspiring site with stunning Edo-era architecture.
Another must-see in Sapporo is the Sapporo Snow Festival, which takes place each year in February and draws in over two million visitors. A popular winter activity, the festival consists of incredible snow sculptures and a number of snow-related events. It is a great way to experience Japan's unique winter weather.
6.Hiroshima.
With a little planning, it's easy to get around Japan with its world-class public railway system. The Shinkansen bullet train connects all major cities, while the country has more than 21,000 kilometers of rail lines.
Located on the Honshu Island, Hiroshima is the city that suffered most of the devastation from the atomic bombing during World War II. Today, the Peace Memorial Park commemorates this terrible event.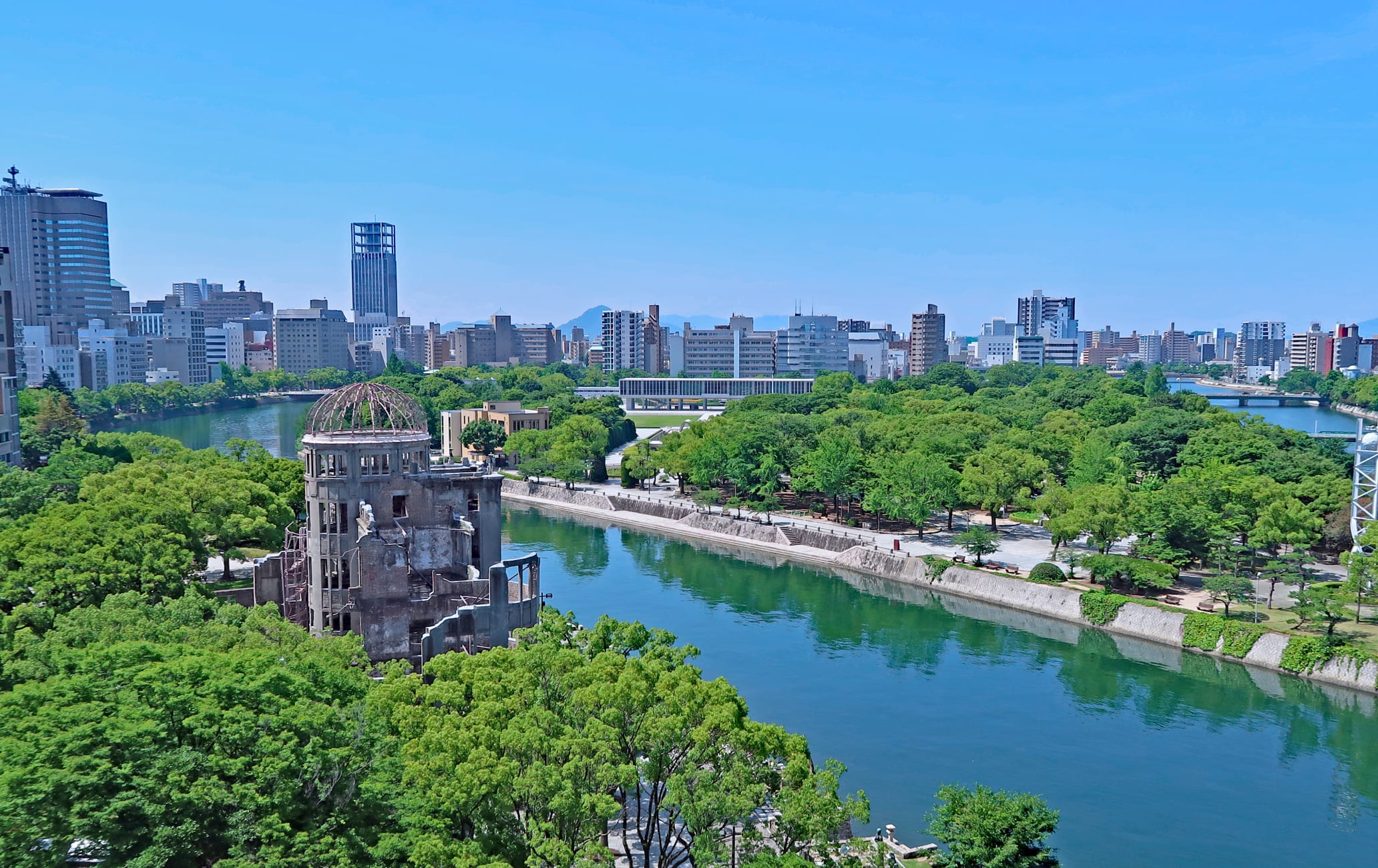 The site also houses Genbaku Dome, which was the only structure in the city that was left intact after the atomic bombing. It is home to a museum and the cenotaph, shaped like a huge saddle and holding a stone chest of names of those killed by the bombing.
If you're interested in the history of the atomic bombing, consider taking a guided tour of the site to learn about the effects of radiation on victims. This is a deeply moving and emotional experience that should not be missed.
The fabled Mount Fuji is one of the most famous landmarks in all of Japan. UNESCO has recognized it as an important cultural icon, so make sure to climb this majestic mountain during your visit.
7.The Shrine Island
The Shrine Island is one of Japan's most famous pilgrimage sites. This beautiful shrine is a must-see for all travelers, especially those who are interested in the history and culture of this country.
The shrine is located in a small inlet that is surrounded by a series of paths and bridges. These pathways lead around the inlet, making it easy for ryokan guests to enjoy an evening walk with their yukata and geta sandals on.
There are many buildings to see here, including the Honden (Main Hall), Offerings Hall and Prayer Hall. You'll also find numerous smaller shrines and torii gates.
At high tide, the buildings and the torii gate appear to float on the water, which makes this a truly magical site. It's a great place to explore during the day, but there are also boat cruises to take visitors through the torii gate and around the bay.
The Kiso Valley is a wonderful place for nature lovers to experience some of the most stunning scenery in Japan. You'll love strolling through forests and crossing bubbling streams as you visit atmospheric old buildings and cozy ryokans.
8.Fukuoka.
Fukuoka is a modern metropolitan city with an impressive history, big parks, beaches, warm weather and friendly and welcoming people. It's an ideal place to start a multi-city trip to Japan or a great choice for those who are visiting for the first time.
There's so much to see and do in Fukuoka, so it's worth planning your trip around the things you want to do. For example, if you're into art and culture then there are plenty of galleries, museums and theaters to visit.
You can also enjoy a relaxing walk in one of the many gorgeous and peaceful parks, such as Ohori Park that encircles a large pond. Or go for a swim at one of the many seaside parks, like Uminokamichi Park.
Fukuoka also has a great nightlife with lots of different pubs and clubs to choose from. The 'izakaya' (Japanese pub) scene is especially popular here and you'll find them dotted all over the city. Drinks here can include a variety of spirits and alcoholic beverages.