When you're looking for a great hotel in Key West, there are many options to choose from. However, it is important to consider your budget, preferences, and plans for your vacation before making a decision.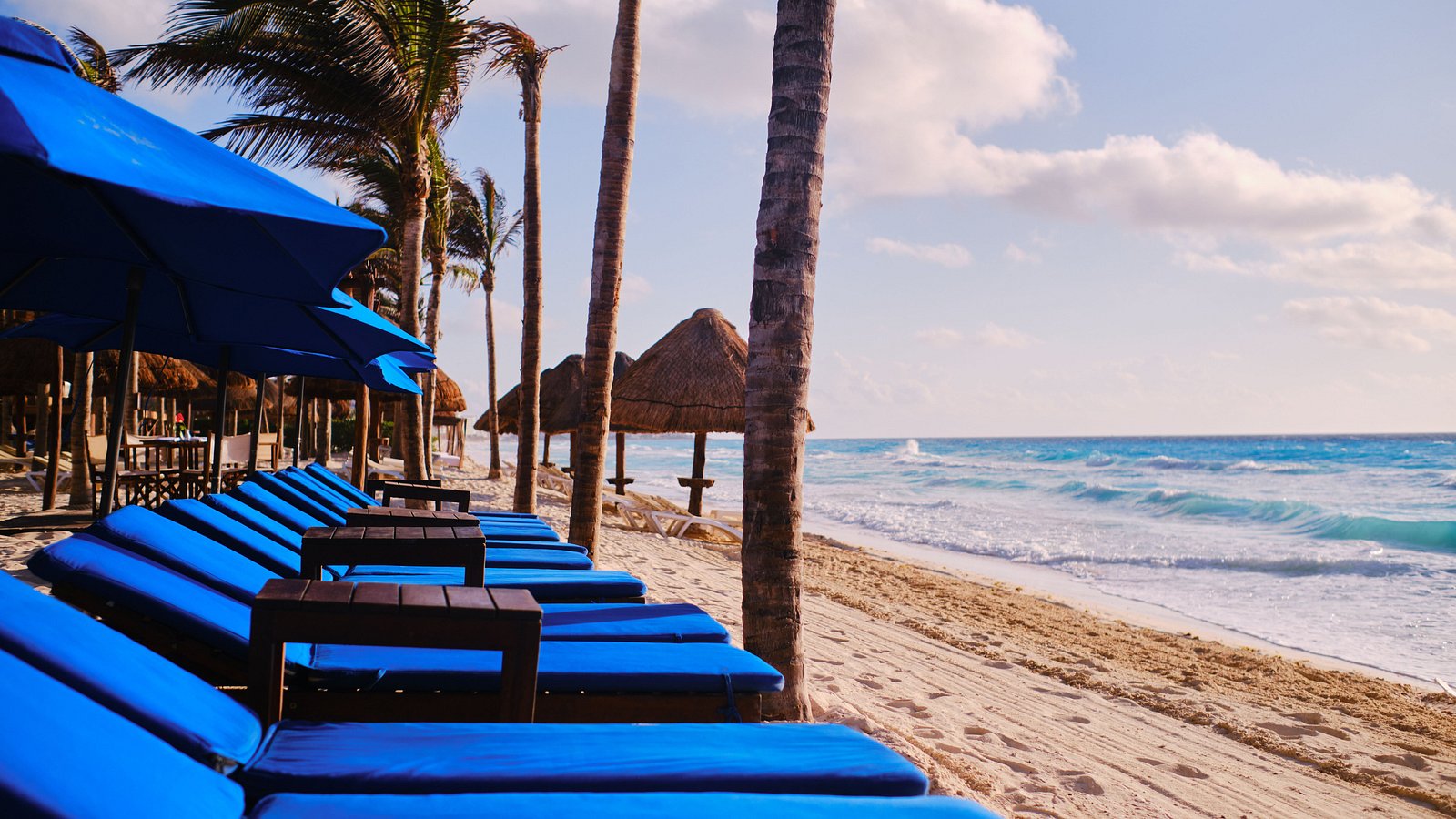 Key West is a vibrant little island that's known for its sunsets and turquoise waters. This Florida vacation destination is close to Cuba and the Bahamas, giving it that Caribbean flair without leaving the U.S.
Recommended:-The 8 Best Food in Seattle
1.Old Town Manor
Old Town Manor is located in the heart of Key West, and is just a block away from Duval Street. This state-certified green lodging offers daily breakfast and a pet-friendly environment.
Originally built in 1886, this Victorian manor house and bed and breakfast is a one-of-a-kind. The original cypress doors and private tropical gardens are a reminder of the island's rich history.
This quaint, historic property is perfect for couples who are looking for a unique destination wedding venue. The historic gardens feature brick paved paths, lush palm trees and orchids that create an ideal setting for your special day.
The spacious rooms at this Key West bed and breakfast feature a flat-screen TV, free WiFi and a private bathroom. The property also has a tour desk and luggage storage.
Guests love the location, which is only a half block from Duval Street. Moreover, the staff are friendly and helpful. They can provide a variety of amenities, including bike rentals and grocery delivery. In addition, they're pet-friendly and welcome both dogs and cats.
2.Simonton Court Historic Inn & Cottages
The restful setting of Simonton Court Historic Inn & Cottages brings guests back time after time. Nestled within a block of the shopping and dining destinations along Duval Street, this luxury property is set on two acres of private land.
With beautiful gardens, brick pathways, and sparkling pools, the restful ambience of Simonton Court will keep you coming back for more. The historic cottages were once the homes of cigar factory workers, and each is expertly restored with modern amenities.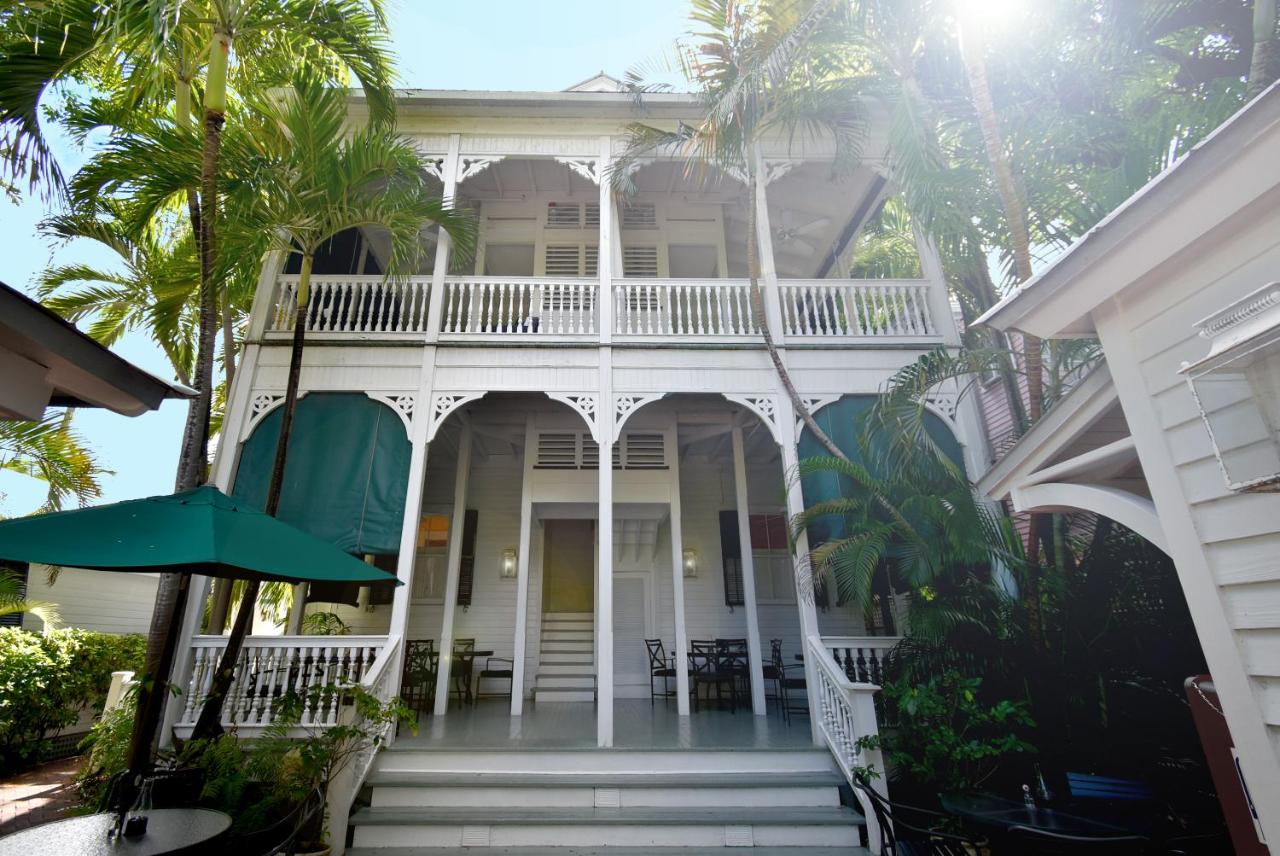 This Key West bed and breakfast has a range of rooms and cottages available for groups and couples alike. Each is elegantly decorated with large windows, neutral tones, and a host of complimentary accessories to help make your stay as comfortable as possible.
Each room offers a TV, telephone, refrigerator, and a private bathroom with shower. The resort also offers a concierge service and daily maid service. Other facilities include an outdoor pool, bicycle hire, and a garden. The restaurant serves a continental breakfast each morning.
3.Key West Villas
Key West Villas is located in the heart of Key West and a 1-minute walk from Duval Street. It offers a heated pool and daily breakfast. Guests can also hire a bicycle to explore the area.
The villas are decorated in pastel colors and offer a beach motif. They feature plush armchairs and bedding that invite you to kick back and relax.
Each unit is equipped with a master suite and a living room. The master bedroom has a king bed, nightstand, chair with ottoman and an armoire with flat-screen TV. The bathroom is complete with a two-person whirlpool tub and separate shower.
A full kitchen is available in each of the villas, as well as a washer and dryer. Additionally, there is a private porch or balcony.
Old Key West Resort is one of the largest Disney Vacation Club properties and is a popular choice for families. In addition to its large rooms, it also features convenient proximity to Disney Springs.
4.The Artist House
One of Key West's most notable hotels, The Artist House is a historical landmark and is located within walking distance of both Duval Street and Old Town. It is also a great base from which to explore Key West.
The hotel features a variety of amenities, including free newspapers in the lobby and luggage storage. Guests can also enjoy complimentary high-speed wireless Internet access in public areas.
This palatial property is in the heart of Duval Square, where you'll find some of the city's best restaurants and bars. It is the perfect location to explore Key West's history and attractions, as well as some of the most vibrant nightlife in the world.
This 2 bedroom, 2.5 bathroom rooftop town home is beautifully decorated with bright colors and unique art work. It is a fantastic place to relax and unwind, while enjoying the beautiful views of the island. A private pool and hot tub make it a fun place to spend a few days with friends or family. The property also has a private car park for those looking to get around town.
5.Orchid Key Inn
Orchid Key Inn is a great choice for travelers looking to stay in a popular part of town. It's located right on Duval Street and is within walking distance of many restaurants, bars and shops.
It also offers a free daily breakfast and complimentary happy hour with wine beverages and snacks. Its bar serves specialty cocktails made with fresh herbs and infused spirits from early afternoon to late evening.
Rooms at Orchid Key Inn are individually furnished and feature iPod docking stations, laptop-compatible safes, mini-refrigerators, microwaves and coffee/tea makers. All accommodations come with pillowtop beds and Egyptian cotton sheets.
Guests staying at this adult-only hotel can enjoy an outdoor pool and a spa tub. Other amenities include a bar, tour/ticket assistance, and multilingual staff. A manager's reception is offered each day.
6.Almond Tree Inn
The Almond Tree Inn is a great choice for travelers who want to stay in Key West near Duval Street. It's a good value for its location, and its 22 stylish rooms are decorated in yellow, green, and white tropical decor.
The property's poolside courtyard features waterfalls and a tropical koi pond, along with breezy cabana sitting areas. It's also convenient to local attractions like the Hemingway Home and Museum, and multiple tour companies offer boating and sightseeing trips.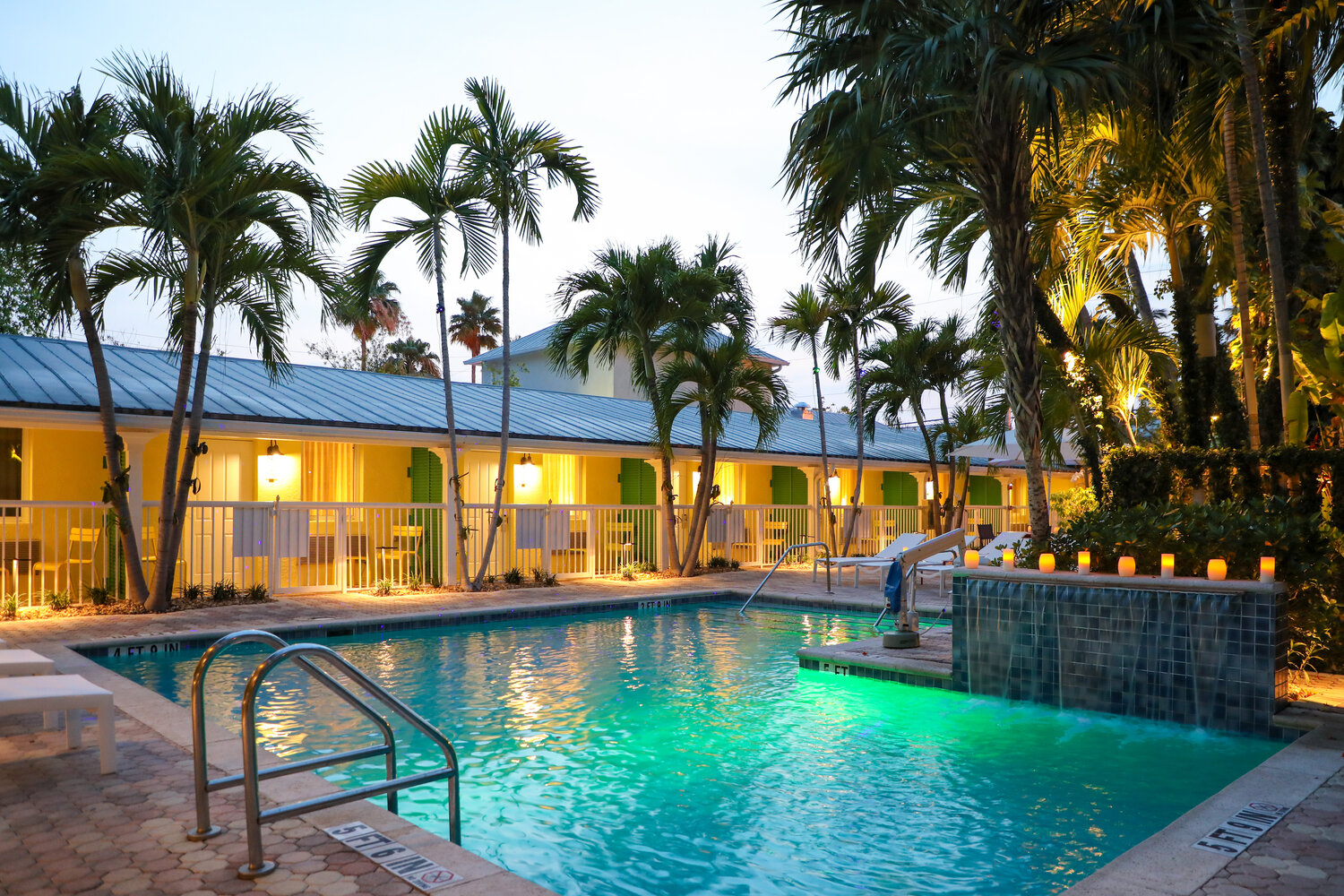 Guests can enjoy a daily continental breakfast at the hotel's restaurant. All accommodations are equipped with satellite TV, a microwave, and a small refrigerator.
The 22 deluxe guestrooms at Almond Tree Inn feature pillowtop beds and down comforters. Private bathrooms include designer toiletries and hair dryers. Some come with balconies overlooking the garden or pool. Other amenities include cable programming and iPod docking stations.
7.Andrews Inn & Garden Cottages
Located within a 5-minute walk of the famous Ernest Hemingway Home and Museum, Andrews Inn & Garden Cottages offers a heated pool and free Wi-Fi. It is also only a short stroll from the best Key West has to offer, including Duval Street and Southernmost Point.
Its 6 well-appointed rooms feature a variety of amenities, including a flat-screen TV and a refrigerator. The most impressive is the opulently decorated bathroom, which features an oversize rain shower and a separate soaking tub.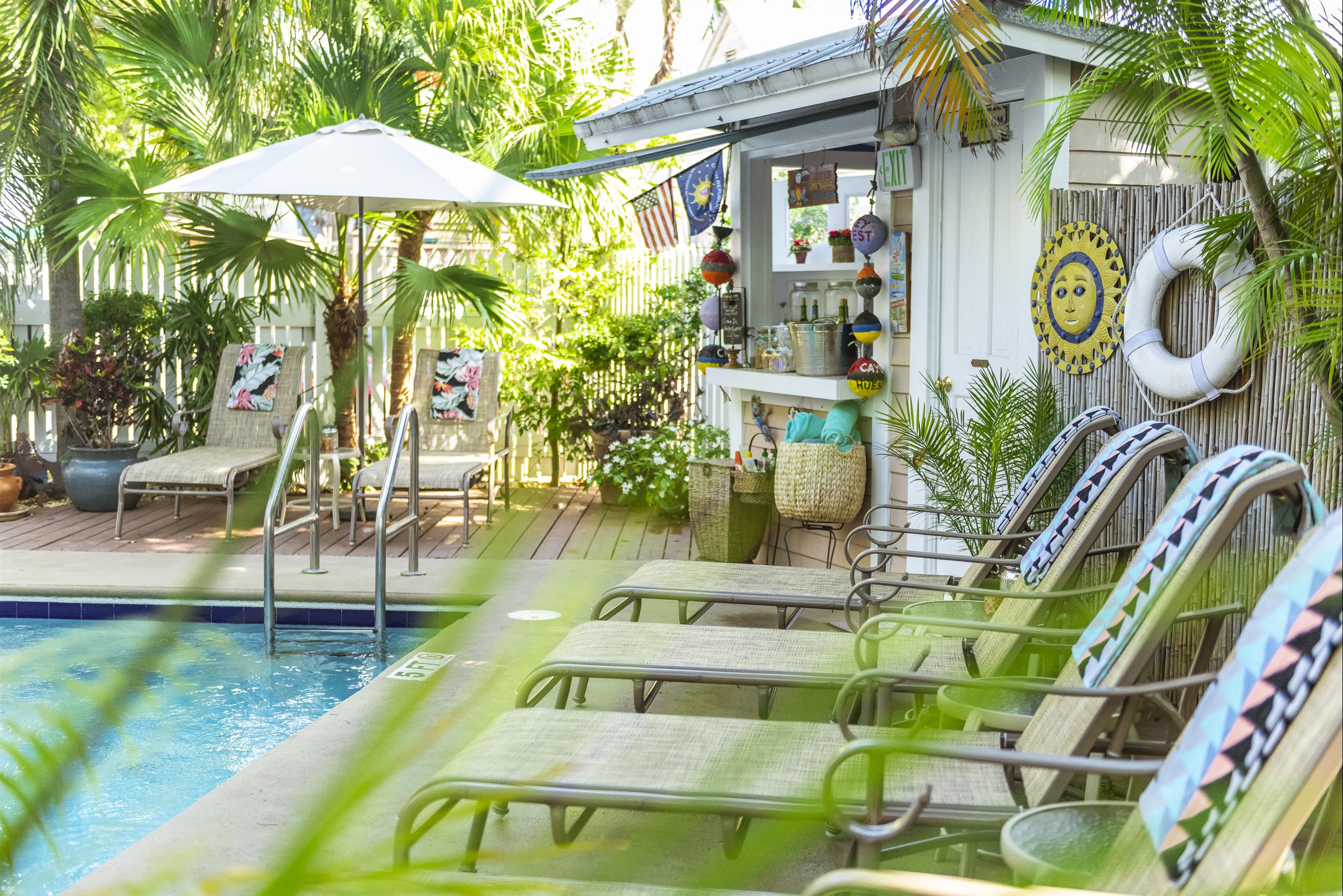 A complimentary breakfast is served daily, with a few local specialties. The property also boasts a terrace, tour/ticket assistance and a greenery-adorned pool area.
The best part about this three-star rated property is the friendly, helpful staff who will go above and beyond to make your stay an unforgettable one. They are a wealth of information about the city's best restaurants, bars and entertainment options. They can even arrange a day trip to the Florida Everglades for you and your family. The property is also a pioneer in the field of environmental stewardship, having earned a TripAdvisor Certificate of Excellence, a Two-Palm Designation in Florida's Green Lodging Program and was featured on Travel Channel as a Top Five green lodge in the Florida Keys.
8.The Gardens Hotel
As the name suggests, The Gardens Hotel is a truly gorgeous property. With a bird aviary, fountains and tropical gardens, it's a one-of-a-kind shady haven of beauty.
There's so much to see and do when you're staying here, from strolling down Duval Street to watching a sunset at Mallory Square. There are also numerous outdoor activities to enjoy, from snorkeling to parasailing.
When you're ready to unwind, the d'vine Wine Gallery is a great place to start. It offers tastings, cocktails and live music.
You can also head out on the town and explore some of the many restaurants and bars located nearby. There are several seafood restaurants and raw bars, as well as Cuban and Italian eateries to choose from.
The Gardens Hotel is a beautiful place to stay in Key West. It's a great choice for couples looking for an elegant getaway. It's also a good option for families with kids. It's located a short walk from Duval Street and offers complimentary breakfast. Its amenities include a pool and concierge services.